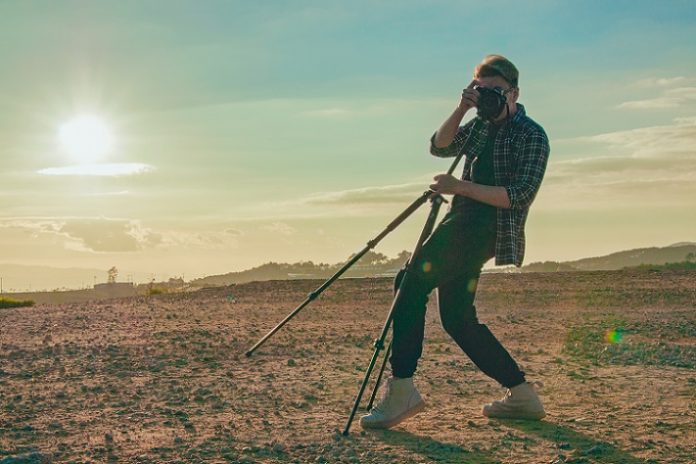 Joy Marie and David are a husband and wife team shamelessly obsessed with helping clients look their best, while capturing their unique stories. Joy Marie was recently featured in People Magazine, won first place out of thousands of submissions in Pacific Weddings Magazines 2010 Love Notes Photo Contest (which included a full-page spread in the Spring 2010 Issue) won first place in the American Photo Magazine"Best of Wedding Photography" Contest in the couples category, and is a featured photographer in the soon-to-be-released Grace Ormonde Coffee Table Book.
With a resume like that you can't help but want to hear more. Joy Marie and David are longtime DigiLabs customers who never cease to amaze the team. They originally came on to the DigiLabs radar during our online web services contest in 2006. DigiLabs was looking for the best looking online web galleries using the DigiLabs interface and received tons of submissions. Joy Marie Photography was the selected winner and had been featured on the DigiLabs website as a DigiLabs success story (view their sample gallery).
I am thrilled to share with you our May Photographer of the Month, Joy Marie Photography:
Describe your personal style: I would describe my personal style as real, sexy and edgy with a hint of fashion.
What inspires you when shooting wedding after wedding? The thing that most inspires me is having the opportunity to photograph such diverse cultures and traditions. It's hard to get bored when you're shooting a 3-day Indian wedding with so many festivities and amazing traditions one weekend… and then a Persian one the next weekend that's just as festive and sacred, but in a totally different way!
What photographers inspire you? The list is too long to name them all, and it changes every week. One that comes to mind ALWAYS is Sebastiao Salgado. I think he's brilliant! To be honest, I'm more inspired by images than any particular photographer. When I'm looking for inspiration, I may browse through hundreds of images, and never even look at who shot them. My background is in painting portraits, so when I see a pose, a mood or lighting that inspires me, I can lock in a mental snapshot and then add my own artistic sensibilities and vision to it.
What gear or gadgets can you not live without? I'm on the road shooting weddings almost every weekend, so my 17" Macbook Pro is my ultimate road dog. That, and my iPhone for tweeting and keeping up with tweets. Oh, and for calling and texting with my hubby, David.
Name a person, place or thing you can't live without? I'm all about spicy, so I can't live without Sriracha Hot Sauce. It's the bottle with the green top and white rooster. It adds just the right amount of kick to almost anything! I've gotten so used to having it on everything, that it's tough to eat a meal without it. (Editor's note: I completely agree!!!)
How does your studio set itself apart from the multitude of NEW photographers out there that keep popping up? Attention to detail is what sets us apart. I often say if someone says they will go the extra mile, we go the extra marathon. Some think that leads to getting stepped on and mistreated by clients, but we've found that it only leads to more referrals!
I also think it's important for every photographer to have their own distinct style. For me, that has been a process that has developed over the last several years. I have learned that I control not just by what and how I am shooting, but what I am presenting to the world. As wedding photographers, it's easy to get caught up in what years of tradition have done to this industry and what others think we should be showing our clients. I have learned to be true to myself and create and show images that inspire and touch me.
How are you changing your business to incorporate:
a. Selling high-resolution images? We are offering this to every client now because we live in such a digital world that it's more commonplace for someone to want a digital file than a physical print.
b. Social networking including Twitter, Facebook and blogging? This is a part of our regular flow of communication. This is the way our brides communicate, so we have just added it to our flow. When a bride gets married, she loves for someone else (i.e. me) to post pictures of her and tell her how amazing she looks. It's a win-win for me too. I get to celebrate my brides, and all of her friends are my captive audience with no sales pitch!
How does Digilabs help your business? DigiLabs online web galleries has made it where the backend of my business (fulfillment) is on autopilot. I just upload a wedding to DigiLabs and the gallery is now my selling tool… and DigiLabs fulfills all of the orders. If I had to do all of that stuff too, I could probably only shoot 5-7 weddings per year. Because of DigiLabs I can shoot at least 20, and make even more money with all the print sales!
What is your biggest wedding day disaster? I had a wedding a couple of years ago where both my main camera and back-up cameras went out while I was shooting the couple – at the beginning of the day! While I was totally freaking out on the inside, I tried not to show it. I just grabbed one of my assistant's cameras and used that for the rest of the day. In the end, the wedding turned out beautifully, but boy was I freaking out when those cameras failed!
Best advice to give to other photographers? Be a giver. Instead of just trying to build your business, work on building people. We're not in the wedding business, we're in the people business. If you focus on the people first, you'll have more business than you could ever handle by yourself!