Macro photography becomes norm for the new photographers these days as it allows people to pick a machine and start clicking instantly. Lens rather than camera is the key for macro photography. It can be fun as well as rewarding by using the right equipment. 1:1 magnification is a must for macro photography and you need to be in close proximity with the subject with the perfect lens.
Nevertheless, there are a few considerations you need to keep in mind before finalize the camera. This article will lead you through 5 best macro camera with specification in details and their drawbacks.
Editors' Picks for Top Point and Shoot Cameras for Macro Photography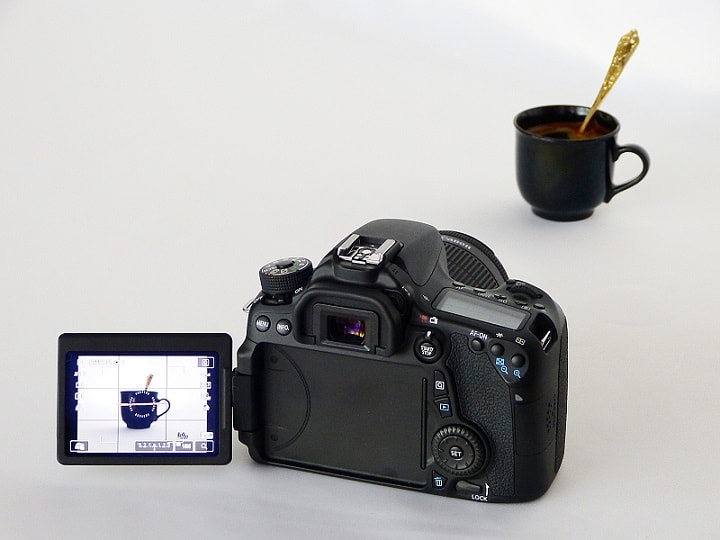 Buying Guide To The Best Camera for Macro Photography
In the term of macro photography, you should keep the following things in concern. Shooting insects, flowers, or other subjects in the field is so much challenging because of wind. So, if your camera setting in under your control you can take shoot from any condition. Anyway, you must have control over the following things to take better image with your macro photography camera.
Lens
Lens should be the first aspect in macro photography. To ensure an image liflike size it must have 1:1 magnification.
Focal Length
Another vital thing is focal length you need to check before choosing macro lens. Almost all the cameras are designed for specific purpose what we never justify. If you want to find a perfect lens for macro photography, then 50mm should be the best choice for macro photography. It shouldn't give you any trouble finding the best click for you.
Display
Display is another important feature to look at before purchasing a camera for macro photography. Check its live view properties carefully as a viewfinder. Must give preference to the cameras with articulating screens.
ISO
ISO in macro photography is relevant to aperture and shutter speed to maintain the image quality. Try to keep it low as much as possible to get less grain and noise. You might increase ISO value in low light condition. Higher ISO fasten shutter speed which allow to make sharper images. Every camera has different ISO setting. You should keep it matching with your atmosphere.
Top 5 Best Camera for Macro Photography
1. Panasonic Lumix DC-FZ80 Digital Point & Shoot Camera
Key features:
18.1-megapixel 1/2.3-inch CMOS sensor.
60x zoom lens (20-1200mm equivalent f/2.8-5.9).
4K UHD video and 4K photo mode.
In order to get luscious photo and 4K video in a reasonable price tag, Panasonic Lumix DC-FZ80 is incomparable. Nonetheless, it counts as a super zoom point and shoot camera, while its 18.1-megapixel 1/2.3-inch CMOS sensor will force you to think otherwise.
When it comes with 20-1200mm equivalent 60K zoom lens, produces some stunning images.10 frame per second continuous shooting capability minimize the chance of missing anything exclusive.
You will find it difficult to differentiate the camera from real macro camera owing to a great deal of useful features. Filters include effects such as toy camera and fisheye, among others convert it into an amusing novelty in a considerable lightweight body frame.
Concern:
You might miss the flexibility in the screen which is fixed.
2. Sony Cyber-Shot RX100 VII RX100M7 Premium Compact Camera
Key features:
F 2.8-4.5 zoom equivalent to 24-200mm
Stacked CMOS 1-type distortion free image sensor
Front-End Large Scale Integration with BIONZ X Processor
Ultra HD 4k video recording
From Sony's captivating RX 100 series, this seventh generation compact is armed with ''ZEISS Vario Sonnar T-lens." Which is identical with 24-200mm and offers ample flexibility during shooting in a range of conditions. Capable of shooting relentlessly up to 20 frames per second without blacking out the viewfinder, thanks to its up to date sensor configuration.
In addition, shooting at an extreme 90-fps setting also possible in single burst shooting, to capture fast moving objects. BIONZ X image processor ensures improved performance both in still photo and UHD video capturing. Redesigned sensor enables a more capable and user friendly 357-point AF system for subject tracking and exactness in focusing. Use of S-log 3 and HLG gamma setting guarantees splendid video recording.
Additionally, a mic port also available for better audio recording. Elongated zoom lens doesn't hamper its pocket size stature. To maintain eye level viewing a high definition OLED electronic viewfinder is there with pop up option.
A LCD touchscreen with 921.6k-dot also available which can be tilted and 3 inches in size. Tilting design provides the luxury of using in various angles. Sony Cyber-shot DSC-RX100 VII supports NFC, Wi-Fi as well as Bluetooth for quick sharing with any linked device.
Concern:
Touch functionality sometimes not up to the mark
3. Panasonic LUMIX FZ80 4K Long Zoom Camera
Key features:
Splendid technology for 4k photography.
DC vario lens with DFD focusing.
Easy to connect with smartphone through Wi-Fi.
The stunning feature that differentiate it from other options in the market is its Post Focus, which gives you the privilege to focus on your target area after taking the shoot.
In addition, leverage of focus on different points for creating something with a wide extent of details is realty owing to the focus stacking feature. 60x (20-1200mm) DC vario lens made it the ultimate choice for people who love outing. Lively 4K video recording from a considerable distance as well as 4K images is the by-product of the unique lens. Captivating low light capture capability makes it the perfect camera for the darkest ours.
Thanks to 18.1MP 1/2.3 extremely sensitive MOS sensor which is the key for capturing moving object. A viewfinder of 1170k-dot offering remarkable visibility in immensely sunny conditions.
Concern:
650g of weight might be felt bit heavy in comparison with other options.
4. Canon Powershot SX730 Point & Shoot Digital Camera
Key features:
24-960mm (35mm Equiv.) – 3.0″ 922k-Dot 180° Tilting LCD.
40x optical zoom.
20.3MP 1/2.3″ CMOS sensor ensures luscious photo.
Excellent comfort in use owing to its low weight outfit.
People who are agar to possess a camera which is offering the conveniences of a DSLR with considerable zoom lens Canon Powershot SX730 is the ideal deal for them. DIGIC 6 lightning-quick processor is the key behind 60 fps continual shooting.
A mic port added an essential advantage for 4K video recording. For macro photography, its ability to focus from 0cm afar keeps it ahead from other machines while focus peaking assisted manual focus also available. This device can be operated by Android and IOS system from away and photos can be transferred without cable through Wi-Fi. 922k- dots embedded 3 inch LCD adjustable display will give you much needed flexibility.
Finally, its light weight outfit making sure a strong grab and will not be front heavy when the lens is in action on its full extent. Built in Wi-Fi with NFC and Bluetooth added an extra mile with this appealing gear.
Concern:
Image quality in low light condition especially indoor photos are not up to the mark.
5. Leica Q 24.2 Megapixel Digital 35 MM Compact Camera
Key features:
24.2-megapixel CMOS sensor (full frame).
Improved Maestro II image processor from Leica.
Integrated LCOS electronic viewfinder which is equivalent to 3.68 dot.
In order to get luscious photo and 1080/60p HD video in a sensible price tag, "Leica Q" is incomparable. A full frame high-end point and shoot camera equipped with 24 megapixel CMOS sensor. Its 3.68 million dot electronic viewfinder is considered as the maximum resolution EVF available in the market. 10 frames per second continuous shooting capability, minimize the chance of missing anything exclusive.
You will find it difficult to differentiate the camera from a real macro camera owing to a great deal of useful features. A staggering 28mm F1.7 ASPH lens along with manual focus ring comes with an outfit with exceptional portability. In macro mode, Leica added a sliding distance guide to assist the user. Framing guide (35mm or 50mm) enabled 3'' LCD touchscreen also there, while the framing guide is equally effective in EVF too. 1080p full HD video recording is possible in both 60 and 30fps, thanks to the up-to-date Maestro II image processor.
In addition, NFC as well as integrated Wi-Fi ease past the hustle of sharing and connecting with other devices. While you can take possession of your machine through a free and dedicated Leica Q app, from distance to adjust the exposure.
Finally, it's a stunning, all black no compromising compact, assembled to enhance your shooting experience.
Concern:
In this price tag, better video capability anticipated.
Basic Insights on Point And Shoot Camera for Macro Photography
Point and Shoot Camera
Widely described as compact camera, point and shoot cameras are almost automatic in operation. Built in flash with automatic exposure setting. Type of film or digital camera, which focusing is predominantly done by autofocus or focus free lenses. Simple in use as well as lightweight. People who don't consider themselves photographer but love to capture photos in various events, mainly use these types of cameras.
Macro Photography
The word "Macro" stands for something large scale. In the field of photography, producing an image larger than its life size is called macro photography. In order to produce something like that, you have to take an extremely close shoot. Generally used in portrait small size objects or living organisms, where details will be visible in much intimate way than human eye view. Even the infinitesimal niceties as well as textures can be seen. 1:1 or more reproduction ratio or magnification of camera sensor is must to execute the true macro photography.
FAQ Section
Why Use Macro Cameras?
A: Macro cameras are small item specialist. Macro photography camera designed to capture small apparatus equal or bigger than a 1:1 ratio.
Does it support USB charger?
A: Yes, it supports USB charger to recharge.
Is there a way to change shutter speed?
A: It will depend on the brands and models. But the recommended shutter speeds are 1/125, 1/250 or 1/400.
Does this camera shoot raw images?
A: Yes, macro camera does shoot in raw as well.
QDo these cameras come with battery and charger?
A: Yes, you will get a battery inside and a charger as well.
How do you focus this thing?
A: In general, it is simply build up autofocus. You have to be sure which mode you shoot at before making the shoot. If you choose Macro or Microscope, it will focus only if you shoot closeup. Simply it will go with your preference.
Conclusion
Even though macro photography is a complicated topic but hopefully this article solved all your queries successfully. You can take a closer shot with these devices to make an amazing photo. Mastering in macro photography isn't so easy. Practice, practice and practice will make you expert in camera setting along with macro shooting.