Our DigiLabs Pro Design Software has some great tools that can really help you simplify your workflow. With so many great features, it is hard to keep up. We are going to try to give you tips & tricks here on our blog – so if you are interested in learning more, subscribe to our blog and get updates directly to your RSS feed or email. This month we are going to focus on two tools to help you with Albums and Coffee Table Books.
Share Online: Albums & Coffee Table Books
We hear it all the time from photographers – the client proofing process can be a pain. So, to make it easier for you, we have a share online tool. When you are done creating your album, click on the "Share Online" button towards to top right hand corner of your screen.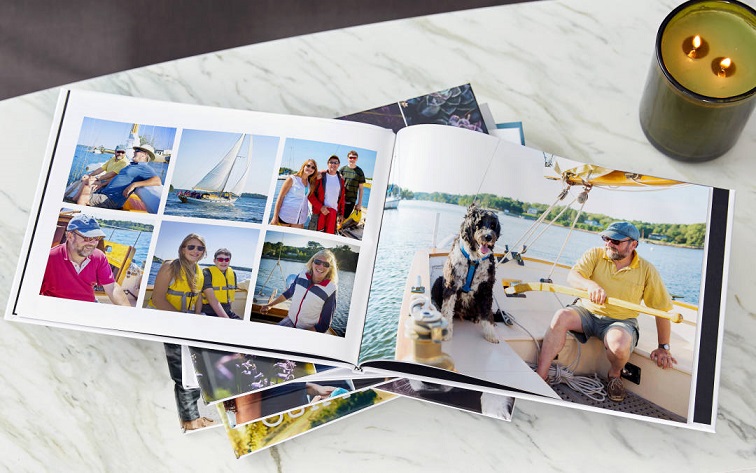 A few things to note:
What you see on this page, is exactly what your client will see. Double check your design and messaging. If you make a mistake, start over within the software.
Notice that this page is completely unbranded by DigiLabs Pro.
If you are a web gallery customer, your branding will automatically appear at the top of the page. Just another way we make sure your brand is always in front of your customers.
The online sharing tool is flash based, which means your client can flip pages like a book.
Your client can go to any page within the book by using the spread navigation above the book.
The magnifying glass will enable clients to easily zoom in on pictures in their books.
Clients can also view the book as a slideshow by clicking on the >> button under the magnifying glass button.
Encourage your customers to share their online albums with friends and family on Facebook and/or Twitter. Great (and easy) publicity for your studio!
Photographers use this tool to proof their album and book designs with their customers online. Simply send them a link and now they can flip through the book and let you know if they have any changes (or tell you how much the love it!).
Change Book Tool: Albums & Coffee Table Books
This handy tool was created to make it easy for you to order parent albums, or upsell your clients to a larger (or different) album. Change an album design to a different album type, an album to a coffee table book, a coffee table book to an album, or a coffee table book design to a different coffee table book type. You might spend hours designing the perfect album and now you only have to spend a few minutes to order the parent album!
In the "Change Book" wizard, you will be prompted to select the new type of book or album that you want to order.
Remember, you can only change to a book that maintains the same aspect ratio.
Once you are in an album, go to 'Edit' and to 'Change Book'
So, that is your software tip of the month. Like what you see? Give us some feedback in the comments below. Show us some love!