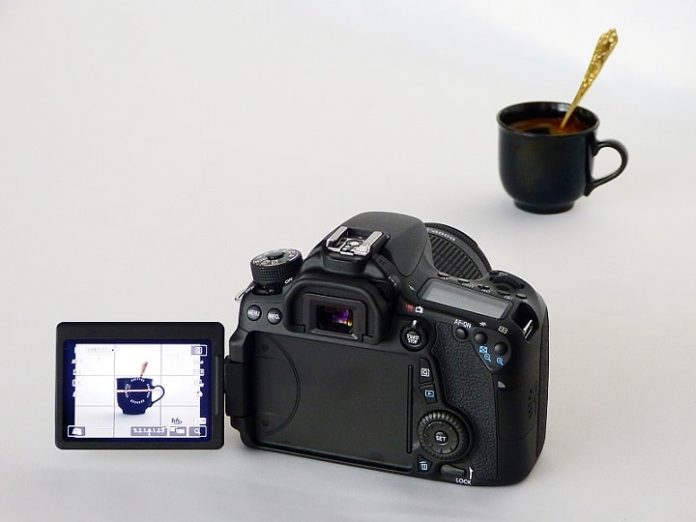 Macro photography becomes norm for the new photographers these days as it allows people to pick a machine and start clicking instantly. Lens rather than camera is the key for macro photography. It can be fun as well as rewarding by using the right equipment. 1:1 magnification is a must for macro photography and you need to be in close proximity with the subject with the perfect lens.
Nevertheless, there are a few considerations you need to keep in mind before finalize the camera. This article will lead you through 5 best macro camera with specification in details and their drawbacks.
#List of The Best Point and Shoot Cameras In the Market:
Buying Guide To The Best Camera for Macro Photography
In the term of macro photography, you should keep the following things in concern. Shooting insects, flowers, or other subjects in the field is so much challenging because of wind. So, if your camera setting in under your control you can take shoot from any condition. Anyway, you must have control over the following things to take better image with your macro photography camera.
Lens
Lens should be the first aspect in macro photography. To ensure an image liflike size it must have 1:1 magnification.
Focal Length
Another vital thing is focal length you need to check before choosing macro lens. Almost all the cameras are designed for specific purpose what we never justify. If you want to find a perfect lens for macro photography, then 50mm should be the best choice for macro photography. It shouldn't give you any trouble finding the best click for you.
Display
Display is another important feature to look at before purchasing a camera for macro photography. Check its live view properties carefully as a viewfinder. Must give preference to the cameras with articulating screens.
ISO
ISO in macro photography is relevant to aperture and shutter speed to maintain the image quality. Try to keep it low as much as possible to get less grain and noise. You might increase ISO value in low light condition. Higher ISO fasten shutter speed which allow to make sharper images. Every camera has different ISO setting. You should keep it matching with your atmosphere.
Top 5 Best Compact Camera for Macro Photography
1. Panasonic Lumix DC-FZ80
Key features:
18.1-megapixel 1/2.3-inch CMOS sensor.
60x zoom lens (20-1200mm equivalent f/2.8-5.9).
4K UHD video and 4K photo mode.
In order to get luscious photo and 4K video in a reasonable price tag, Panasonic Lumix DC-FZ80 is incomparable. Nonetheless, it counts as a super zoom point and shoot camera, while its 18.1-megapixel 1/2.3-inch CMOS sensor will force you to think otherwise. When it comes with 20-1200mm equivalent 60K zoom lens, produces some stunning images.10 frame per second continuous shooting capability minimize the chance of missing anything exclusive. You will find it difficult to differentiate the camera from real macro camera owing to a great deal of useful features. Filters include effects such as toy camera and fisheye, among others convert it into an amusing novelty in a considerable lightweight body frame.
Concern:
You might miss the flexibility in the screen which is fixed.
2. Canon RF 35mm F1.8 IS STM
Key features:
Versatile and prudent 35mm focal length.
0.5x magnification.
11 elements optically constructed in 9 groups.
The first camera offered by canon with new EOS R mirrorless system. At the start of the system, a 35mm f1.8 option is considers as novelty greatly for travel, nature and landscape photographers. Sensor-based stabilization has been outcasted by its splendid image stabilization capability. The formula of 11 elements arranged in 9 groups offers compatible image quality regardless of focusing distance. The use of STM motors make sure glossy and tranquil video recording while lens with close focusing ability transform it into more discreet around anything live. A wide aperture (f1.8) provide a considerable sharpness while niceties in every angle of the frame offer a visual experience beyond our expectation.
Concern:
Moderately rapid autofocus which is bit noisy.
3. Panasonic LUMIX FZ80 4K Long Zoom
Key features:
Splendid technology for 4k photography.
DC vario lens with DFD focusing.
Easy to connect with smartphone through Wi-Fi.
The stunning feature that differentiate it from other options in the market is its Post Focus, which gives you the privilege to focus on your target area after taking the shoot. In addition, leverage of focus on different points for creating something with a wide extent of details is realty owing to the focus stacking feature. 60x (20-1200mm) DC vario lens made it the ultimate choice for people who love outing. Lively 4K video recording from a considerable distance as well as 4K images is the by-product of the unique lens. Captivating low light capture capability makes it the perfect camera for the darkest ours. Thanks to 18.1MP 1/2.3 extremely sensitive MOS sensor which is the key for capturing moving object. A viewfinder of 1170k-dot offering remarkable visibility in immensely sunny conditions.
Concern:
650g of weight might be felt bit heavy in comparison with other options.
4. Canon PowerShot SX70 HS
Key features:
21-1365mm focal range which is tantamount to 35mm with 65x optical zoom.
20.3MP CMOS sensor ensures luscious photo.
Excellent comfort in use owing to its low weight outfit.
People who are agar to possess a camera which is offering the conveniences of a DSLR with considerable zoom lens Canon PowerShot SX70 HS is the ideal deal for them. DIGIC 8 lightning-quick processor is the key behind 10fps continual shooting. A mic port added an essential advantage for 4K video recording. For macro photography, its ability to focus from 0cm afar keeps it ahead from other machines while focus peaking assisted manual focus also available. This device can be operated by Android and IOS system from away and photos can be transferred without cable through Wi-Fi. 922 dots embedded 3 inch LCD adjustable display will give you much needed flexibility. Finally, its light weight outfit making sure a strong grab and will not be front heavy when the lens is in action on its full extent.
Concern:
Image quality in low light condition especially indoor photos are not up to the mark.
5. Canon EOS 80D
Key features:
Dual Pixel AF 24MP CMOS censor.
Weather sealed outfit.
Wi-Fi connectivity as well as NFC enabled.
A versatile DSLR for capturing a great deal of subjects regardless of condition with a greater depth in details. A deadly combination of 24MP CMOS sensor and DIGIC 6 processor delivering ISO 100-16000 which is expandable to 25600. Its compact outfit resists sogginess as well as dust. Announced and released in 2016 but still the best option for the people who want to upgrade themselves to professional photography. 1080/60p video recording with industrious auto focus will help you to ignore the inability to capturing 4K video. Canon has used a 3 inch folding screen particularly designed to give a pleasing experience in user end. Wi-Fi and NFC connectivity minimize the crappy use of cable to connect with internet as well as other devices.
Concern:
Use of AF is bit complex in comparison with items available.
FAQ
Why Use Macro Cameras?
Macro cameras are small item specialist. Macro photography camera designed to capture small apparatus equal or bigger than a 1:1 ratio.
Does it support USB charger?
Yes, it supports USB charger to recharge.
Is there a way to change shutter speed?
It will depend on the brands and models. But the recommended shutter speeds are 1/125, 1/250 or 1/400.
Does this camera shoot raw images?
Yes, macro camera does shoot in raw as well.
Do these cameras come with battery and charger?
Yes, you will get a battery inside and a charger as well.
How do you focus this thing?
In general, it is simply build up autofocus. You have to be sure which mode you shoot at before making the shoot. If you choose Macro or Microscope, it will focus only if you shoot closeup. Simply it will go with your preference.
Conclusion
Even though macro photography is a complicated topic but hopefully this article solved all your queries successfully. You can take a closer shot with these devices to make an amazing photo. Mastering in macro photography isn't so easy. Practice, practice and practice will make you expert in camera setting along with macro shooting.