Back by popular demand:  We have added Photographic Proof Books to our software!   Our Photographic Proof Books showcase your photos and give your client an amazing customer experience.
To get this update, simply open up the software and go to "Help Menu" and then "Check for Updates"…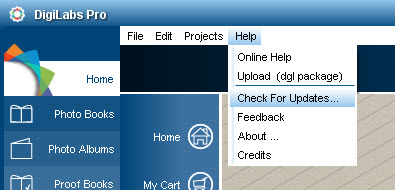 The software will let you know of any updates available.
To order this style proof book, simply select "Proof Book", click "Create New" and select Photographic Proof Magazine located at the bottom of the list.
Enjoy and let us know what you think!
Share and Enjoy