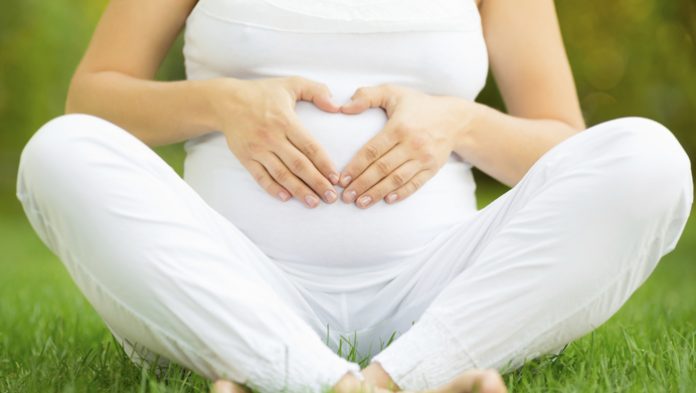 Maternity photography has become a hot trend with moms-to-be. Demi Moore, Cindy Crawford, Claudia Schiffer, Britney Spears, Jessica Simpson… Everyone seems to be baring their bellies for the camera!! But, wait, there's a growing trend that's not making headlines. Yes, the trend of Moms who dreadfully regret not having their maternity portraits done. How many times have you put something off for whatever reason, and then realized later that you missed an amazing opportunity? So really, do you need more convincing? Well, here are five great reasons to partake in maternity photography for moms to be from NYC maternity photographer Michael Kormos.
1. Your hormones are making you feel like crap, but you look stunning.
A skilled maternity photographer has the expertise in posing, artful lighting, and retouching to bring out the best in your portraits. You are gorgeous and glowing, and you deserve to remember this beautiful time.
2. Pamper yourself.
This is the perfect excuse to get primped and styled. Is there anything more relaxing than having someone play with your hair and paint your toes? Make a day of it, and do something for YOU. Sit back, relax, and allow yourself to feel beautiful. Trust me, soon enough you'll be lucky to squeeze a two-minute shower into your daily routine.
3. Show off your curves!
At no other point in your life will a photographer ask you to arch your back and stick out your belly. Enjoy it! Instead of covering up your curves, this is your chance to flaunt them. Whether you prefer fine art portraits in the studio or stylish lifestyle photos outdoors, there are endless possibilities for beautiful maternity art. Find a photographer that fits your "style," and just have fun with it!
4. Capture the tender emotions that you're experiencing.
These are your first moments of motherhood, and they are priceless. Cradle your baby, have your husband kiss the belly… Maternity portraits are a beautiful way to capture this precious bond, both for you and your husband.
5. This is a special time that will only happen once or twice (for most women).
Capture the incredible miracle of new life with beautiful portraits that you and your family will treasure forever and ever. One of the only baby shower gifts you can give yourself that will grow more valuable over time!!