Currently utilities like digital converter boxes and TV antennas are becoming common household utilities. Of course, many people are opting to ditch cable TVs and entirely go to on-air TV airing. Unfortunately, signal reception tends to be poor forcing people to buy another device, an antenna amplifier. The market however offers a big number of similar devices making getting the best TV antenna amplifier challenging.
It is always hard to notice the complete difference in performance when the specifications look like at the first sight. Nevertheless, you can manage this by incorporating a little research. That is the reason this guide got created to help you in finding the best match.
Editor's Recommendation: Top TV Antenna Booster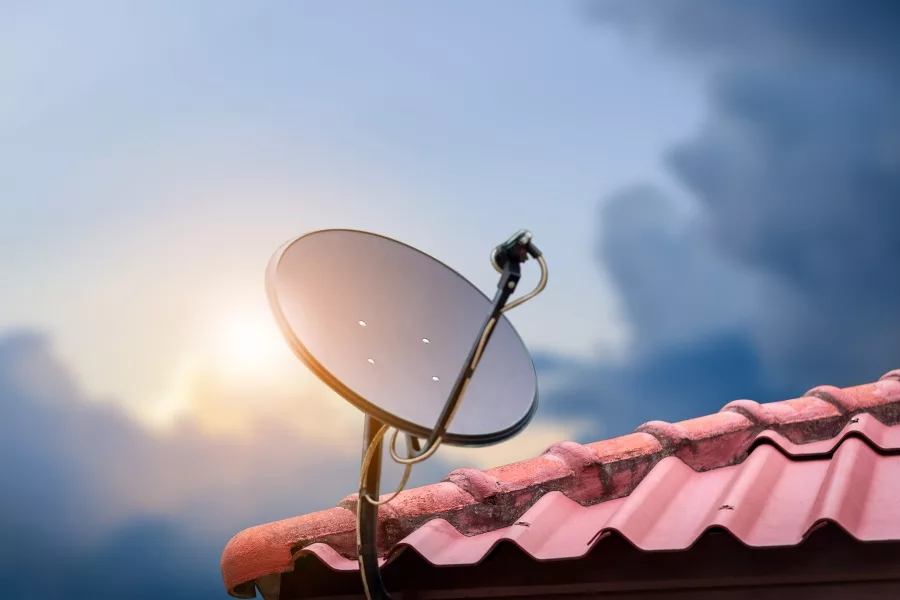 Best TV Antenna Booster Buying Guide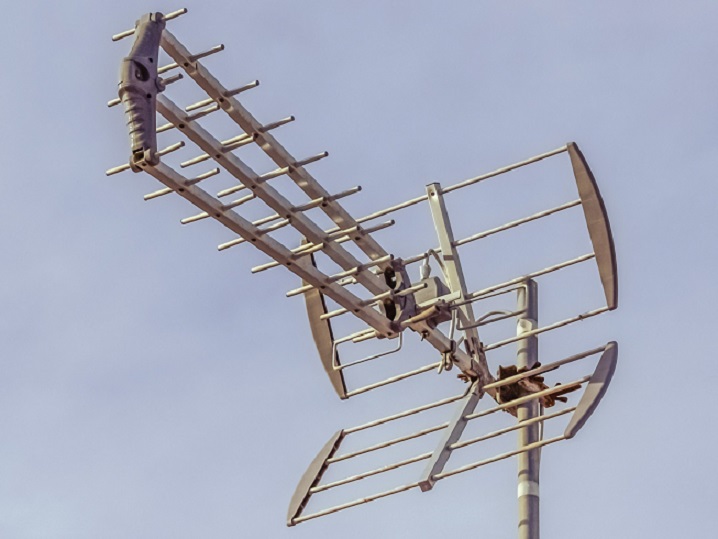 Do you plan to install a television antenna amplifier for your home? Then the first place to begin to build a strong system lies in the choice of your device. Without high quality and properly sized one, you cannot pick up local or international stations. Finding the best type is however a tricky task despite the many options. Here are some of the things to focus on to make selection easier:
1. Noise Levels
The amount of noise produced forms one very important aspect while choosing TV antenna amplifiers. Devices with lower values have better sensitivity and thus provides better signals. The best numbers should be about 2dB or below because anything between 4 to 6dB is extremely high.
2. Gain
Gain should be basically the same as or more than the signal loss. That means in case you experience around 10dB signal loss then your gain must be about 10dB or higher. Even though there are standard gain value ranges between 12 to 30dB, these amplifiers do not make the best options. The reason is that the types can amplify too much of the signal and end up creating a lot of harm and not good. For that reason, do not automatically opt for greater values, but always balance things.
3. Supported Frequencies
Considering frequency support is straightforward. TV antennas that support both VHF and UHF broadcasts should amplify both. But in case you decide you want just one frequency range, then opt for an amplifier supporting that. Sometimes TV or CB antennas that support both UHF and VHF can allow you to only use the UHF reception. Its VHF broadcast may end up blocked and inoperative.
4. Warranty
Another aspect many people fail to be attentive on is warranty. The truth is that with this you get to really save a lot of money. Selecting a device with a five-year or more warranty means safety and soundness during that period. Yes, you will not need to have extra investment although the initial investment must be big. Warranty is worth this money.
Top 20 Best TV Antenna Amplifier
1. Mohu Leaf 30 TV Antenna Amplifier
For the buyers looking to buy an innovative antenna, Mohu Leaf is handy. Unlike other types made from metallic material, it is almost paper thin and tiny. It is created following US military antennas technology with a 11 by 9 inches. The design offers better access to extra free HDTV channels especially in places that receive signals from different directions.
Mohu Leaf beats other amplified antennas because of its 10 feet long cable. The accompanying feature makes it easy for you to connect the antenna in any direction. Like all other flat antennas, this brand is paintable and reversible. That means it can match every decor in the house or whenever you intend to install it.
Regarding performance, Mohu receives several channels without problems. Even the long-distance ones, 40mile range, show and maintains a strong connection. Yes, the over the air channels needs no cable connection or satellite subscription. You can watch in HD for free in for a long time without any stumbles. The construction of Mohu is nearly green. All its parts are certified to be 100 percent renewable.
Pros
Cons
2. Digital Amplifier Internet Modem Signal Booster Internet AMP PCT-MA2-4PN
Undoubtedly families living in a crowded home, with many members find it hard to cope with one TV. And to satisfy everyone's tastes and needs at the same time the best option could be having multiple TVs. But this is tricky, especially if you live in a place where signal reception is not good. Fortunately, there is the best solution. Considering a device like PCT-MA2-4PN comes handy for you. This utility allows for multiple TV connections and in this case up to four on its 4 ports and each port gets a +7 Db surge.
This amplifier works well both for on-air and cable TV broadcasts. More notably, it does an excellent work of strengthening signals and efficiently lessen pixilation and increase the reception. Generally, if you look to improve TV signal reception on many devices, then this antenna amplifier is worth investing in.
PCT-MA2-4PN has a 6000-volt surge protection against lightning. It also has high-quality design including beryllium copper manufacture and housing that is excellently corrosion protected. The device is accompanied with some remarkable five-year warranty. The regular contract has an excellent grade performance offering 8 dB gain on every port and 2.7 dB lower noise levels.
Pros
Extended warranty

Fairly priced

Compact design.
Cons
3. 1byone Digital Amplified Indoor HD TV Antenna
If other reliable amplifier options are out of stock or unavailable, then be sure to find 1byone Digital Antenna to be a trustable alternative. The brand performs very well and is strong enough to endure falls and it has a signal amplifier. This is a perfect way to bid farewell to cable TVs and huge bills. It receives 4K and HD that saves you thousands of dollars and annual cable fees.
The 1byone antenna utilizes an innovative leading expertise, the smart boost Technology. This enables it to grip even signals weakened by obstructions to the local transmission towers. The featured 4G LTE Filtration results in clearer signal and picture, reduced noise and increased access to extra free to air TV signals.
The ability to pull more channels with the main ones shows it has enhanced range, Gain, and even frequency performance. The 1byone can survive even if it is dropped from high places. It has a 10-foot cable fixed to it to offer the best watching experience. This brings uncompressed and uneasiness free picture quality.
Pros
Compact

Easy to install

Good performance
Cons
4. Gesobyte Amplified HD Digital TV Antenna
Without digging deep on the Gesobyte Amplified HD Digital TV Antenna, it is easy to doubt if the product is among the best. First, the upgrades on this amplifier makes it to have good quality. The device features built-in smart IC chip next generation & crystal clear filter technology that cleans both cellular and FM signals to give clearer pictures, reduced noise and allows you to access extra free to air TV stations. Its enhanced range, coil and frequency performance ensures the signals.
This antenna comes with a great 24/7 customer support with life time warranty. This priority ensures customers to purchase without any worry while also enjoying the best experience. Moreover, everything created by this manufacturer is lasting and the people not only benefit from technology but also find life better, and more satisfying. The newest indoor HDTV antenna can catch up signals within 120 miles and can install anywhere in your home. 18 ft long coaxial cable along with the USB power adapter make your placement easier. Moreover this digital antenna constantly scan for new broadcasting channels.
Gesobyte is super thin and designed to receive digital over-the-air TV programs from local stations. That way, you have no need to pay for expensive cables or satellite fees. All the channels are crystal clear and free.
Pros
Excellent reception of channels.

Match other home décor when painted.

Super design

Fast to setup
Cons
5. Channel Master CM-3410 1-Port Ultra Mini Distribution Amplifier
Channel Master CM-3410 falls among the most technically advanced amplifiers. The device is simple and compact it is constructed with the prime goal of improving TV reception. The design is something that the manufacturer did flawlessly for a smooth operation. Alongside its decent price, you can easily install it and enjoy its nicely fixed features including the important 6000-volt power surge protection.
This allows it to perform properly the amplifying work. The amplifier has a 15dB Gain forward and generates 2dB noise levels. Due to the excellent ability to withstand surge it is not listed among the best in this class but very much acceptable. The device is power-supplied using the included AC/DC power supply. Above all else, its body has a strong design and with a power coated weatherproof housing. This sealing offers an innovative corrosion protection making it perfect for outside use during the harsh weather environments.
The product meets both US and international standards. The manufacturer also provides a one-year warranty that continues its reliability. This device also works with off-air, HDTV, analog and digital RF broadcasts. All thanks to the high-grade performance, this proves that the antenna is among the top HDTV amplifier devices available.
Pros
Compact design

Easily mounted

Great performance
Cons
6. Antennas Direct ClearStream 2V TV Antenna
Finding professional high-quality amplifier units has never been easy. Fortunately, the best performing Antennas Direct remains an excellent proof representing that. This device rates among the 60miles category to allow a maximum of four TVs to connect. The design of this device had the safety of its users in mind and therefore proved to be fit to be installed both inside and outside. Besides, it is strong and weatherproof thus potentially meant for outside use.
ClearStream produces less noise levels a quality that makes it work well for both home and professional purposes. Generally, this unit provides great performance, with 10.2dB amplification that fulfils also the needs of many demanding users. Moreover, the manufacturer includes a lifetime warranty which enhances its complete positive impression. Of course, this forms one of the most convincing reason for its most appreciated quality.
That means, if you need the best antenna amplifier with the ability to support many devices, this is the brand to look for. You will surely not find disappointment in its performance and elements. Now you have an opportunity to experience HDTV with the high-quality pictures and sounds.
Pros
Decently priced

Weatherproof design

Good quality
Cons
No surge protection

It gets very hot
7. TV Antenna - 1byone Amplified 50 Mile HDTV Digital Antenna
If you are looking to get simple HDTV antennas that can receive local channels then this upgraded 1byone amplified is all you need. The device works best even for those who do not watch much of TV. The reason is you get access to the main channels including CBS, ABC, or Fox and other shows. The good side is that every program pulled is free throughout. You do no need to worry about paying for expensive cables or satellite fees.
The manufacturer not only provided an antenna with an excellent performance, but it is also designed great. The soft, slim, lightweight and paper-thin design enables you to plug it using the coaxial cable. The best place to mount it is behind the TV, on the table, or stick high on the wall or window. The length of the cable is enough, 20 feet, to enable you to install the antenna where you want it. The pictures are crystal clear and HD quality.
This 1byone model has a maximum range of up to 50 miles. The reception is possible because of the in-built amplifier. The booster enhances any signal that can be blocked to your TV reception spot. Without a lot of obstructions on the way, it delivers to a range of 80 miles. The device has an excellent reception for FM, VHF and UHF channels.
Pros
Looks well designed

Good performance

Affordable
Cons
8. Loutsbe Amplified HD Digital TV Antenna
For many years Loutsbe has been renowned for creating high-quality electrical devices and signal reception products. So this amplifier has several features to ensure TV signals reception in the home. This also delivers a better balance for many performance ranges.
It will keep you updated with local news, weather, sitcoms, kids and sports programs absolutely for FREE, like NBC Live, ABC, PBC, CBS, CW, FOX, CNN USA News.
Loutsbe HD Digital TV Antenna support all 720p, 1080pi, 1080p/ATSC formats. It's working frequency VHF 174-240MHz, UHF 470-862MHz is ideal for high definition pictures. This ensures you receive high quality signal and pictures in all the channels.
The model is amplified, and so it comes with a different power source that must be plugged to the wall. The incorporated coaxial cable measures 16. 5 feet in length to provide enough sagging as you find the best reception spot in your home.
Loutsbe comes covered with a one-year warranty. The period is known to be the standard service contract length for many digital HDTV antennas. Whenever you have any concerns regarding the antenna, then you can communicate with the manufacturer.
Pros
Cons
9. Setek Indoor HDTV Digital Antenna Amplifier 4K HD Signal Booster
The Setek Indoor HDTV Digital Antenna scans up to 150 mile radius for local TV signals. The device is round shaped, soft and lightweight with sticky mounts to help you adhere it to the wall, window or also behind the TV. That means, no building faces obstructions of TV signals and channels. Moreover it offers 4K HD freeview life local channels applicable to all type television models. Round shaped sleek design with elegant paper best fit with any interior. Definitely it will bring complements for this high-tech looking TV antenna.
The received networks like ABC, CBS, Fox, NBC, pbs, the Cw, Univision & more come with crystal clear HDTV 4K 1080p picture with nice sound. The reception however fully depends on your location. For instance, it works better in places having few or no trees and tall buildings around.
Since Setek comes amplified, it has a separate power source to be plugged to the wall. You don't need to be a tech savvy for figuring out the easy installation guideline with this product. Even you can set up this toy alone without help from others. The good thing is that you can paint this device to match any decor in the home.
Additionally, Setek HDTV antennas offer 24/7 support for any technical issue. This standard offer provides convenience for use of digital devices as they are prone to getting defective. But as a customer you can buy with a lot of confidence.
Pros
Affordable

Low noise levels

Easy to install
Cons
10. HDTV Antenna - Vansky Digital Amplified HD TV Antenna
Every market usually welcomes great devices that are priced. Vansky HDTV amplifier is the best instance of such products. Reliable, with free HD TV channels you get to enjoy the superb signal amplification on all channels received. What is more all the local networks can be watched without the need to pay fees. This antenna can pull ultra-clear stations within the 65-90 mile range without compromising the voice quality.
The amplifier is equipped with an extra-long coaxial cable of 16.5 feet. The additional cabling enables you to place your antenna where the signal reception is strong enough and easy at its best. Vansky has a removable amplifier signal booster. This added advantage makes it easy for you to enjoy maximum channel reception. That means even if you stay away from the transmission towers you get to watch as many stations as possible.
Moreover, as an expert in the antenna industry, Vansky is fully responsible for all the items it sends to its customers. The amplifier comes along with a lifetime-year warranty. Generally, the product shows an ideal solution to the users who desire to enjoy reliability and affordability.
Pros
Fairly priced

Easy to install

Excellent performance
Cons
11. 1byone Digital Amplified Indoor HD TV Antenna
1byone Digital Amplified Antenna is among the undoubted best performing signal boosters. This high-quality device features the Smart chip and Clean Peak Filter technology. The advancements clean cellular and FM signals thus your TV shows clear pictures with reduced noise. With such features you can also watch freer to air channels. The range and gain performance therefore enhance ensures the signals reduced by any obstruction.
The design of 1byone booster is super thin to enable you to receive multidirectional VHF and UHF signals even up to 80 miles away. The included 10feet coax adds reliability as you can fix the antenna anywhere from behind your TV, on the wall or window. This reduces signal interference and enables you to get higher HD reception and great signal reliability.
On top of the devotion to quality that makes the product long-lasting, this antenna comes with a 24-month warranty. This offer guarantees the customers to get to purchase confidently and feel more satisfied. Get to watch as many free to air channels without having to spend more money to satellite providers.
Pros
Excellent signal reception

Matches another décor when painted

Superb design

Excellent to setup
Cons
12. Glubok TV Antenna Indoor Amplified Powerful Signal Booster
Glubok is a valued name in the TV boosting area. This newest version of the main products is not only updated but has also core functionality. The device has an inbuilt 4K TV antenna can pull in all news locally from uncompressed HD, including ABC, CBS, FOX, NBC, PBS, The CW, Univision and plus more. This filter making the decision to purchase to be very compelling undoubtedly. Surely, this integrated feature takes away signals from LTE 800 phone transmitters even in areas that are not covered by 4G network yet. Generally it covers 120 miles reception range
The device has an interference protection of standard 2.5C 2V coaxial cable for reducing the signal interference and bring powerful signal. The 14.4 ft long cable makes it flexible to set up at anywhere in your wall. Glubok is powered with a coaxial cable which is mainly designed for outdoor use and to enhance poor signals from outdoor antennas.
This high-quality product is the best-selling and comes backed with a 12- month warranty. The offers add to your confidence when you are purchasing and using the device.
Pros
LTE filtering

Weatherproof design

Easy to install
Cons
13. Winegard LNA-100 Boost TV Antenna Amplifier
The TV market usually welcomes excellently designed devices. It is even better when it is fairly price like Winegard LNA-100 booster. This prime product is reliable ad has low noise levels mostly 1Db to enable it to deliver a wider range. All in all, it has an excellent signal amplification which considerably adds to the number of channels received.
The amplifier is equipped with a Bandpass filtering that minimizes the RF signal interferences. It also has a Twin Amp Technology that amplifies both VHF and UHF signals at different times. The booster, also, works with other non-amplified antenna types and uses power using a coax cable connection. This included cable removes the need for further cabling and adds the overall easiness of use of the device.
Winegard has a total gain of 20dB making it is among the best antenna boosters available. The model, therefore, lists as a great upgrade of the older models. Moreover, it is USA-made and has a one-year warranty. This is an ideal solution for people looking for affordable reliability.
Pros
Fair price

Easy to install

Better performance
Cons
14. Granny Home HDTV Antenna with Amplifier Signal Booster
If you find yourself watching a lot of TV programs through on-line services, the Amplified HD antenna is suitable for you. Whether you are residing a remote place with poor signal reception, then this exactly what you need. It is very affordable, full of decent features, and highly efficient for signal strengthening. All thanks to the Granny Home HDTV Antenna for it's new signal reception technology. This insulates both cellular and FM signal interference thus low-noise and crystal-clear pictures for over 120 miles.
The device is supplied with a high-quality 0.2 inches thick coaxial cable which decrease the loss of signal and ensures your TV shows the highest content quality. The feature is compatible with other different HDTV and FM radio channels. The cable is primarily constructed to suit outside use and the improvement of poor antenna signal.
This antenna comes with a built-in Smart IC Chip Next generation & Crystal Clear Filter Technology to adopt your smart TVs. Besides, 12 months replacement warranty made this device stand out. Its origin of manufacture makes the amplifier too satisfying unlike other amplifying devices. The unit is reliable and a decent option any user can find offering excellent money value.
Pros
Good money value

Excellent performance
Cons
Quality is not the best

Not very reliable
15. ANTOP HD Smart Boost Antenna Amplifier with Dual Outputs for TV
Finding highly professional and best quality antenna units are never easy. This however is manageable because of the offer, ANTOP HD Smart Boost Antenna Amplifier with Dual Outputs for TV. This device is suitable for indoor and outdoor use with high signal reception range. Moreover this adjustable antenna amplifier keep smart balance between short-range and long-range reception. The total channels received mostly depends with the geographic location. As a high-performance antenna, it allows many TV channels to connect.
This model has low noise levels thus suits both home and professional purposes. Clearly compatible with all antenna brands for conversion signals with its TV converter boxes and support digital Televisions including HD, 1080p, and 4K Ultra HD. This must be a place where you get to enjoy the best reception within the house or at best closer to the walls or windows.
The booster has a USB power supply powered through an outlet or a USB port. This generally makes the unit very suitable for modern use due to the guaranteed great performance. Its amplification surely satisfies even very demanding users. Besides it's 4G LTE filter blocks 3G and 4G signals from mobile phones to improve noise free reception.
Besides, this unit comes with a life warranty which fully adds its entire positive impression. The trait makes it a convincing argument about its quality that gives you confidence to buy and use. So, if you need the best TV antenna booster that supports many devices then this is what to go for. You will never feel disappointed.
Pros
Well priced

Weatherproof design

Good quality
Cons
No surge protection

It becomes very hot
16. Winegard LNA-200 Boost XT HDTV Preamplifier
Winegard LNA-200 is known as low noise booster with a lot of efficiency and reliability as a source of power. The unit provides up to 10 times worth signal amplification any time. The ability to match with passive and non-amplified antennas makes it to have a great connection coverage. This feature enhances and delivers clearer signals, more range and available channels up to 65 miles.
The device features both Twin Amp Technology separately and Boost Clear Circuit Technology. This amplifies UHF and VHF signals for enhanced performance and less noise and interference levels on non-amplified outdoor antennas. Its least noise figure is 1db typical thus enabling it to provide extra range and minimize signal failure and pixilation.
Moreover, because it is USA-made with a multiple platform design Winegard is adjusted to many streaming devices including Fire TV and even Chrome. The features allow you to enjoy diversity while matching your favorite programs in HD style.
Using this amplifier guarantees more TV channels are picked as the signals get amplified. But you will need to install it properly to realize it is high-ended. Luckily, the unit is much affordable than expected.
Pros
Reasonable price

Easy to install

Great performance
Cons
17. GE Indoor TV Antenna Amplifier
Are you looking to watch your TV in a different manner? Then GE Indoor TV Antenna can help you to tune in the power of uncostly HDTV and abandon expensive cable. The trusted manufacturer enables you to watch your favorite channels. this brand comes backed by a lifetime warranty and free technical support.
This antenna reaches up to 40 miles from where the broadcast signal is placed and connects almost everywhere in the home. Since it is digital it regularly scans new channels that are available for broadcasting. It has a universal compatibility that enables it to work well with other TVs and passive antenna brands.
The brand is seen to be future ready because it has gets uncompressed 1080pixels. The feature provides superior UHF and VHF reception and an increased signal strength with reduced dropouts. This ensures that the pictures and sound delivered is of high quality. The booster comes with an adjustable sturdy stand for installing on the tabletop either in a vertical or horizontal position.
Pros
Low noise

Easy installation

Compact design
Cons
18. Channel Master CM3414 4-Port Distribution Amplifier
One way to provide the that improved TV signal is by installing the Channel Master CM3414 4-Port Distribution Amplifier. This unit proves to be the boost every TV need because the manufacturer crafted it in a simple manner with every household's needs in mind. This of course is perfect for the buildings erected in poor signal reception areas.
Installing this means improved quality of your TV's pictures with 7.5 dB of gain per port provided. Not only will you enjoy the boosts in your signal, but also you feel the distribution in output. It can be used well with up to four television without compromising quality. The good thing is that it also to boosts DVD and satellite receivers' signals.
This amplifier runs input power supply voltage 120v AC-60Hz, 100 mA and output voltage is 12v DC, 300 mA. It's forward frequency range is 54 to 1002 MHz and the return range 5 to 42 MHz will give you best quality signal experience ever.
The design of this Channel Master booster allows it to provide you with the needed signal boost. The unit is power-supplied using an AC/DC power source and more importantly all thanks to the strong construction. The manufacturer of Channel Master ensures that the device remains at its best condition for long. But in case it breaks down or there is concern, it comes with a one-year warranty. Above all else, it is reasonably-priced and works decently by turning moderate signal reception into excellent reception.
Pros
Cons
19. ANTOP Dual Omni-Directional Amplified HD Digital TV Antenna
The idea behind the manufacture of ANTOP Antenna signal booster is due to the modest and affordable unit it is. The traits make it to fit unobtrusively in any home and perform a decent role. Of course, with this the TV signals gets boosted in any household setup. UV coated wires are weather resistant exterior designed with anti-interference internal tech for clear pictures and full Channel capacity even in windy days.
The manufacturer intended this little device to be used by professional aerial installers. Its latest design is improved to suit today's busy digital signal environment. It block 3G and 4G wireless signals to ensure noise-free digital TV reception. It is thus ideal for domestic use and in other smaller systems between short and long range reception. The 3.8 lb antenna holds an attractive and compact case to enhance its reliability.
The booster with 720° Omni-directional UHF/VHF reception which support 720p, 1080i, and 1080p. Easy set up outdoor to receive signals from all directions. Thanks to the professional-grade performance it is among the best HDTV units available in the market.
Pros
Excellent value for money

Easy set up

30 days money back guarantee
Cons
20. GE Outdoor TV Antenna Amplifier, HDTV Digital Antenna Signal Booster
This GE Outdoor TV Antenna model comes equipped with many features that warranties high quality performance. The included 4G filter blocks the 4G mobile transmitters interferences. This prevents unexpected channel losses. Its adjustable amplification allows for gain adjustments thus drastically improving the received signal quality. This also minimizes pixelation and even increase the total obtained channels along the cable runs.
Moreover, the product is silent enough as it produces only low noise. The weather resistant design allows placement in the best location to minimize interference from building materials and walls. Full 1080p HD compatibility ensures high quality picture and sound.
GE is America's #1 antenna brand provides a lifetime warranty. It includes mounting hardware and instructions for easy installation. The offer makes the unit very reliable and among the best the market offers.
Pros
Decent design.

Money value offered.

Lifetime warranty.
Cons
How To Choose Best Antenna Amplifier For Your Television
Buying a TV antenna is among the best steps to take to break the reliability of TV and save you hundreds of monies yearly. As a bonus, having the best product makes your big-screen TV to shine. So, here is how to go about choosing a reliable antenna for you.
Accessible Channels
Before purchasing the best needed TV antenna, find out an idea of the channels received in the area. This number received usually depends on how far your house is from the airing tower, residence or the height it is installed on. Go for what picks up more channels to enable you watch your favorite programs.
Installation Point
When investing in a TV antenna, there are options between the available models. For instance, an attic and rooftop types. The roof is in a way considered to be the best position to install your antenna, attic also works fine. Ensure that the signals however can enter any roof materials.
Sometimes considering the direction in which you can put up the antenna matters. As a fact there is a single or multidirectional type. This will improve signals in one direction as the antenna receive signals.
Interference
This refers to any obstruction that makes it hard for TV to receive signals from the surrounding areas. Because of tall buildings interference is recorded to be a huge issue. That however, does not mean as you buy you disregard electronic interference. Fortunately, you can improve an antennas reception by fixing it higher than the ground.
Antenna Height
Generally, the range of an antenna is openly impacted by its height. This either lessens adjacent interference or boosts the quality of signal reception. Consider installing your antenna in a mast or an elevated place for better signals reception. The position you choose remember can lead to signal disruption or strengthening.
Verdict for TV Antenna Booster Buyers

Predicting the best antenna that works with confidence is almost difficult. Even though some sites provide information about what works, there are some aspects that do not work. Sometimes signals can bounce off huge obstacles or get interfered with reducing what reaches your house. So, do not affect the reception but put up the best external antenna.
Always experiment until you find a fulfilling and the best antenna amplifier for your TV. If possible, ensure you always buy the largest type for you to get a high-quality and original signal. When you purchase the best model, there is no need to worry about other expenses.
Buy them at eBay, Walmart, Etsy (limited quantity)
Channel Master Ultra Mini 2 TV Antenna Amplifier, TV Antenna Signal Booster with 2 - Walmart, Etsy, eBay
Amplifier, Cable TV RF Broadband 8dB Gain Four Output 5-1002Mhz w/ Power Adapter - Walmart, Etsy, Ebay
Antennas Direct 4-Port TV Distribution Amplifier, Connect Up to 4 Televisions to 1 - Walmart, Etsy, Ebay
4-Port Cable TV/Antenna/HDTV/Internet Digital Signal Amplifier/Booster/Splitter/Equalizer - Walmart, Etsy, Ebay
PBD HDTV Preamplifier, TV Antenna Amplifier Signal Booster, HD Digital VHF UHF Amplifier, - Walmart, Etsy, eBay
Winegard LNA-200 Boost XT HDTV Preamplifier, TV Antenna Amplifier Signal Booster, HD - Walmart, Etsy, eBay
Channel Master CM-7778HD Amplify+ Adjustable Gain Preamplifier - Professional Outdoor TV - Walmart, Etsy, eBay
GE Indoor TV Antenna Amplifier Low Noise Antenna Signal Booster Clears Up Pixelated - Walmart, Etsy, eBay
Skywalker Signature Series SKY38323 25dB Amplifier VHF/UHF/FM w/variable gain (SKY38323) - Walmart, Etsy, Ebay