Megan Vaughan is a wedding and portrait photographer based in Forest, Virginia. She is a strong proponent of hosting "unplugged" weddings to ensure that couples receive only the best, highest quality images of their wedding day without any distractions. We're pleased to partner with Megan for this week's guest blog post.
How To Keep A Wedding "Unplugged" by Megan Vaughan Photography

Of course I encourage guests to take pictures. If I was a guest, I'd definitely be taking pictures! But when the wide shots of the ceremony are nothing but phones, cameras and iPads in the air, it takes away from the essence of the images and the ceremony. What's worse is when guests stand in the aisle and block the view of the bride and groom… that's when it gets out of hand and what is discouraged. The bride walking down the aisle or the first kiss for example…. everyone wants a picture of that! But when you stand up in front of the photographer and block the shot, making them miss the moment entirely, there's a major problem there, and why this type of sign is becoming more and more popular at weddings. For the photographer, it's a beautiful sight to see! For the guests, they may not think so. But it's ultimately what the bride and groom wants and that should be respected by all parties involved.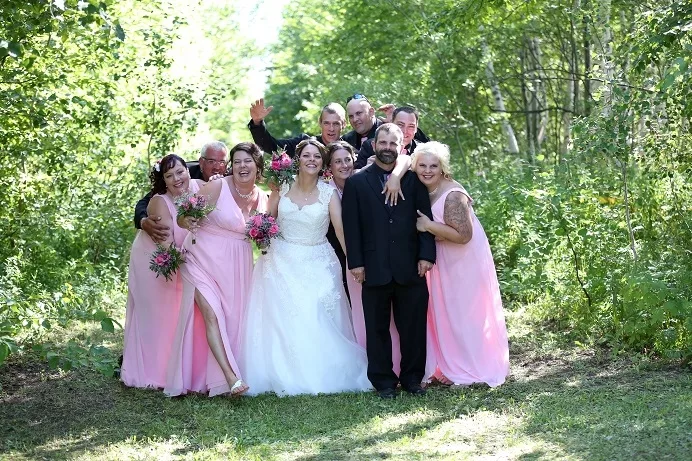 Here are my top 5 tips on how to ensure your wedding remains truly unplugged:
5 Tips to Ensure Your Wedding Remains Truly Unplugged

1. Include a cut out about what an unplugged wedding is in the invitations when they are sent out.
2. Have a sign at the ceremony.
3. If you're really feeling brave, have a cute basket set out for cameras and cell phones.
4. Have the preacher/pastor announce it before the ceremony begins.
5. If you have a wedding website, include the information on there.
There's really no way to 100% ensure that a guest won't jump out in the aisle and snap a picture, but at least you've done everything you can on your end! Now, sit back, relax and wait for that gorgeous wedding gallery to come in, hopefully free of phones, cameras and iPads in the air!