One of the most precious thing that take place during the lifespan of mankind is WEEDING. Endeavor to make it timeless is incessant. From fancy designer dress to frenzied partying, everything simply showcase the emotion associate with the event. Desire to capture those splendid moments is universal regardless of age, race and locality. Here comes the importance of a photographer who can record those pompous moments with some sensible click. This is not only for the newlywed couple but also professional thriving of a photographer confide heavily on those hard labored luscious photographs.
But all these hard work could be ended up as vanity if your utmost professionalism compromised for a single moment. To safeguard you from crossing the line here are 10 things that a photographer should always bear in mind.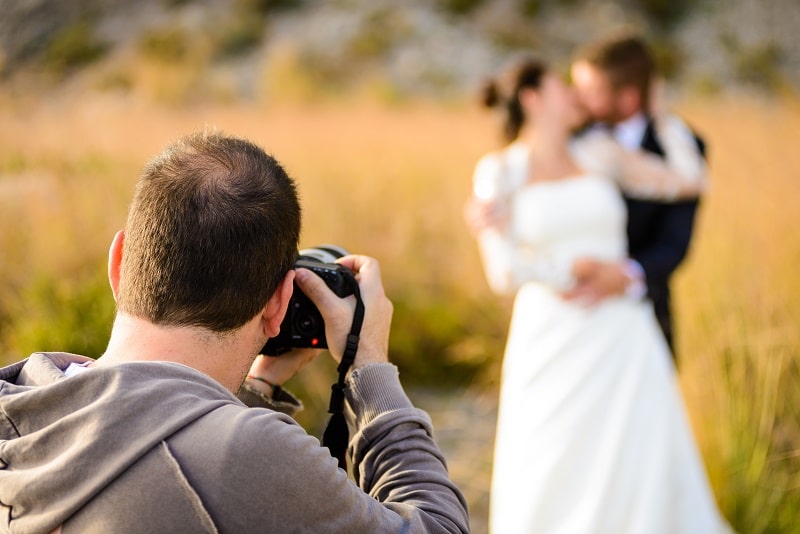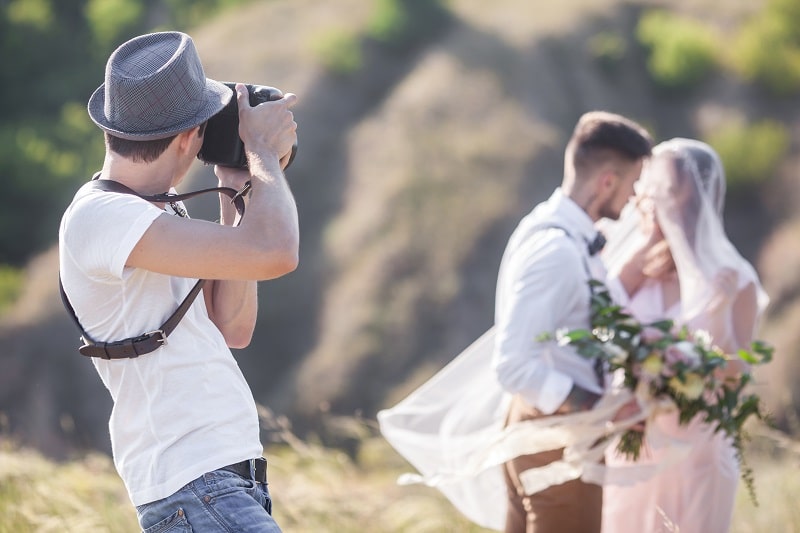 Tips For Wedding Photographer
1. Do Not Drink Alcohol
This should go without saying, but you are working when you are shooting a wedding and under no circumstances should you accept an alcoholic beverage from anyone. Not only is drinking while on the clock extremely unprofessional, but it could potentially impair your ability to produce the best quality images that the bride and groom are expecting from you. The only exception is at the very end of the night when you are certain that your services are no longer needed.
2. Never Let The Wedding Party Know About Technical Difficulties
A wedding day is a hectic affair for the bridal party, and letting them know that you are experiencing technical issues with your equipment adds an extreme amount of stress and panic to the already stressful day. If you are having trouble with any of your equipment, take care of the problem discreetly and quickly so that you don't cause unnecessary alarm for the wedding. As a professional photographer, you should already have extra cameras and lenses as a backup in case something does go wrong during a shoot.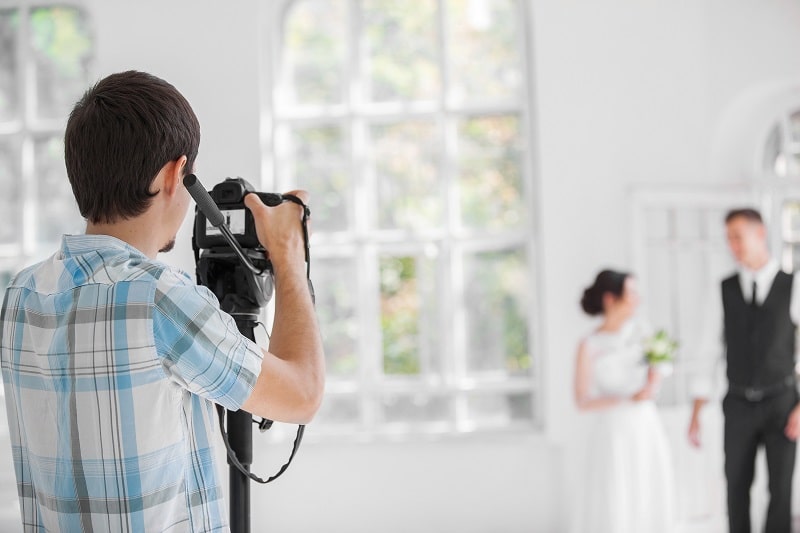 3. Do Not Use Unprofessional Language
It may seem like a good idea to be more casual and colloquial with the wedding party and guests so that you can get more candid and relaxed shots, but it is important to remember that you are handling a business transaction and it is inappropriate to speak to your clients as if you are close friends. Use a professional yet conversational tone to help them relax, but don't get too comfortable and absolutely never use curse words or anything that would be considered offensive.

4. Do Not Mix Business With Pleasure
When people are at a wedding and having a good time, it's easy to want to join in on the fun. However, keep in mind that you are there as part of a vendor-client relationship and as much as you may want to dance with one of the bridesmaids or flirt with the maid of honor, it's highly inappropriate to interact with any of the guests at anything other than a professional level.
5. Do Not Try To Be The Center Of Attention
As a wedding photographer, your job is to capture all the moments of the wedding day while remaining in the background. Sometimes you will have to be in areas with the most action, but you must not draw attention to yourself and away from the bride and groom. This is their special day, not yours.
6. Do Not Wear White
As we previously mentioned, your job as a wedding photographer is to document the day in a behind-the-scenes role. Figuring out what to wear can be tough, but neutral tones are the safest and most professional as well. However, do not ever wear white to a wedding, especially as the photographer. People should only be focused on one person in white: the bride.
7. Do Not Invade Anyone's Privacy
Sometimes the best wedding photos are the ones from the getting ready stage of the day. However, everyone's comfort level varies greatly and it is important not to overstep your bounds when shooting a wedding. Some brides may be totally comfortable changing in front of an almost complete stranger who is photographing the whole thing, while others may be completely horrified of the idea of someone taking pictures of them before they're fully dressed. Establish a rapport with the bride and bridal party to get a feel for what their expectations are and respect their wishes for privacy.
8. Do Not Try New Things at Wedding Party
Naturally as a professional photographer you are always looking for fresh, new ideas. Trying out something new for the very first time at someone's wedding is a huge no-no. Whether you are interested in trying out new lighting techniques, a new camera or lens, or an entirely new style of photography, take the time to practice a few times before you introduce something new at a wedding. If you're not totally comfortable with something new, you may not be able to provide the stunning images you've promised your clients, and that will only end in disappointment for that couple's important day.
9. Do Not Lose Your Temper or Patience
We've all heard the term "bridezilla" before, and of course everyone's emotions and stress levels are running high on the wedding day. You are expected to work well under pressure even if people are lashing out at you for no reason. Do not ever lose your temper or patience with anyone, even if you believe they are being irrational. This may be your hundredth wedding, but for most people this will be their only wedding. Maintain decorum and remain calm so that you can do your job.
10. Never Say No To Photo Requests
You may have your wedding photo shoot routine down to the minute, but if the bride and groom have specific photo requests you should never say no, even if you think that their ideas are not good. After all, this is their day, not yours. If their requests will not turn out well due to lighting or some other technical factor, let them know and find a way to achieve their shot as best as possible. When it comes down to it, these are the images that the bride and groom and their loved ones will cherish and enjoy for years to come, so you'll want to be sure to meet their needs.