All I wanted to do was to photograph dogs. After meeting so many dogs and so many dog owners, I realized that dogs bring so much to our lives. They bring us joy, friendship, compassion, comfort when we are sad or sick, appreciation and of course, they bring us unconditional love. What is better than that?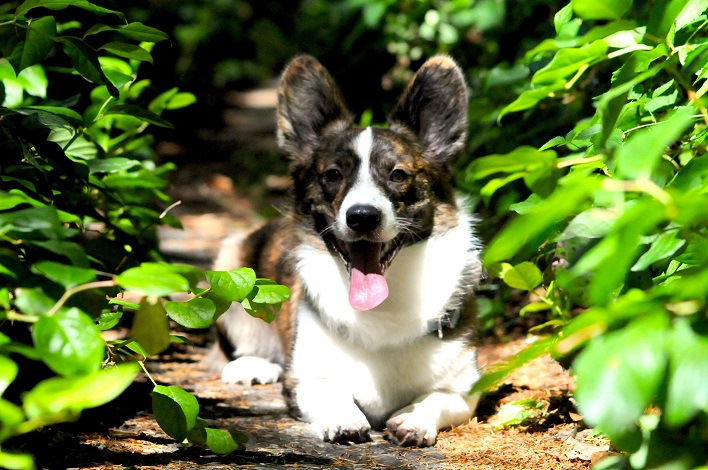 Shooting Set Up
Lights – Three strobe lights, main, fill and overhead. My overhead light is filtered through a flat cotton white sheet, stretched and clipped to bolts in the ceiling. The overhead filtered light is necessary to achieve the high key and add definition to the dog's fur.
Backdrop – White Savage Infinity vinyl backdrop available at B&H for $150 for the background. Vinyl is perfect because it can be cleaned with a damp cloth after each shoot. At a 90 degree angle I hang a Black valor infinity backdrop. This acts as a diffuser to add separation. The other wonderful thing is I can move around and shoot the dog's portrait on either the white or black backgrounds.
Two Nikon D300 cameras – one with 70-200mm zoom and the other 24-70. This covers everything.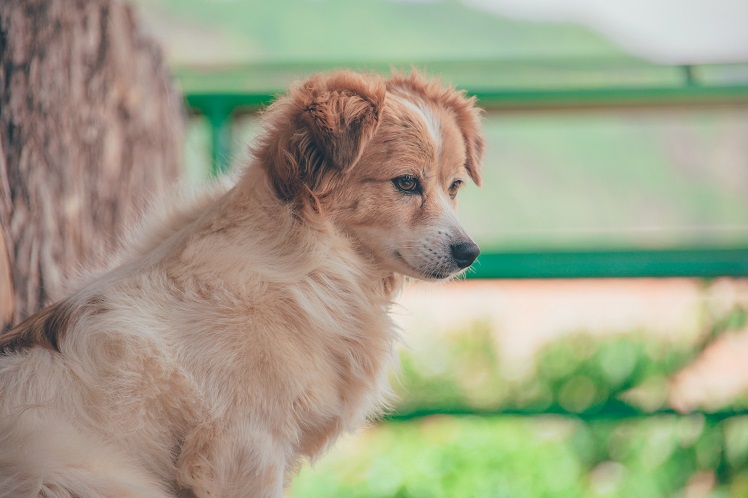 Prepare the owner:
I ask people to have their dog walked and fed before they arrive. I prefer just one handler so that the dog is not distracted. When the dog owner arrives and before the dog leaves the car, I bring the owner into the studio to see the set up. I tell them where I would like the dog to sit and how the owner can avoid standing in front of a light.
Once out of the car, the dog gets a chance to smell and mark territory, I don't even say hello, it is better not to make a great fuss so everything is calm and the dog will stay relaxed.
As soon as the dog is in the studio I ask the owner to settle their dog in the perfect centered spot, I take my place (I sit on the floor so I am at eye level with the dog) I take the first photo. In preparation, I have everything turned on and ready, I just have to pick up the camera and take the first shot. This is often the best shot. Once the strobes have gone off, many dogs get nervous. Their ears go down and their tongues come out. They don't look great.
Now the work begins. I keep working and watching carefully through the lens for the right composition. I prefer straight on, the dog looking directly into the camera, much like a child's portrait. Once I feel confident I have a full body portrait, I will switch to a longer lens and concentrate on a tight head shot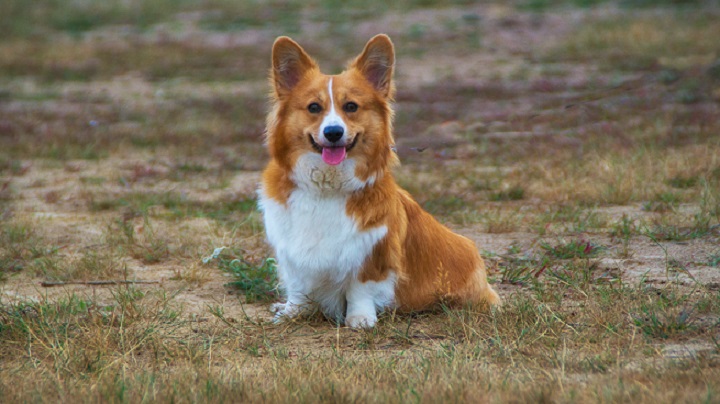 Some tricks
I put a squeaker in my mouth and can make a sudden sharp noise to force the dog's attention towards me. The dog will look, it's ears perk up and the tongue goes in. This is effective for a few times.
Sometimes I meow and the dog will become alert for a frame.
I put the dog in a chair to contain it. The dog may only sit long enough to get one shot, but I just keep doing it again and again.
Just wait out the dog. Most usually give up and relax and sit or lie down. If the dog is finally quiet I may do a very tight frame, just the eyes. Or walk around so that I can use a dark background for variety. Usually in the variety there is something unexpected. If you never give up you will have a great surprise among the frames.
Treats are a last option unless the dog is highly trained. A highly trained dog will follow commands for treats but an untrained dog will turn into a frantic blithering mass of fur and teeth.
Two or more dogs – this is completely dependant on the owner. Some owners can control their dogs beautifully and will work hard to compose shots. Otherwise, good photos of each Photoshopped into a great composition.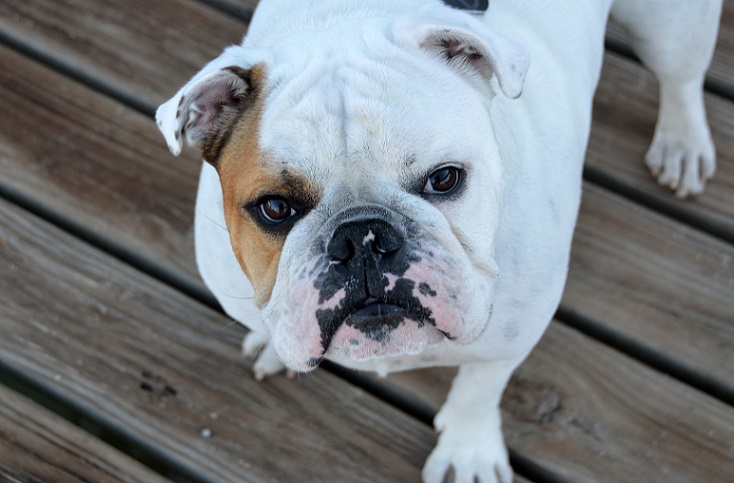 Photographing Children with Dogs
When I photograph children and dogs, I take a few photos of the dog alone before I bring the child and dog together. I need at least one good shot of the pet. With a dog and child, once a dog is nervous, it will never settle down and be cooperative. A child can usually be directed by a parent, at least for a few frames. Again, you can contain the child/children and dog in a chair or sitting on the floor.