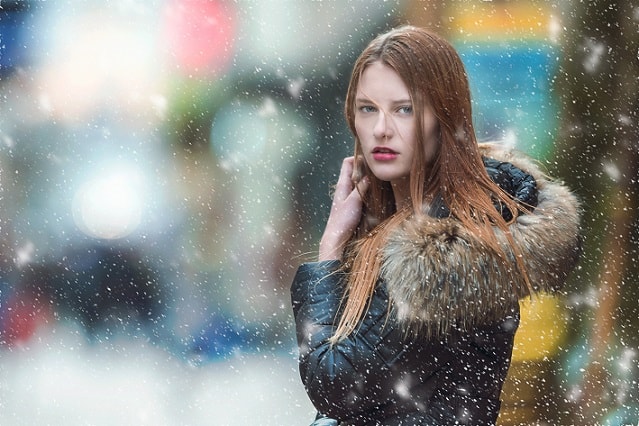 Photography is a passion and a hobby for many people nowadays. It usually starts with kids camera for the children. Even from the new born baby photography by parents and continues as a way of charting the child's progress and capturing for posterity all the milestones in the child's life. These photographs are often put in albums and looked at over the years as the family reminisces on times gone by.
Nowadays, photographs can be taken digitally on one's cell phone or tablet; and such photographs can be uploaded onto a computer and stored there, or sent to one's family and friends via any of the many social networking sites which are so popular today. This is a great way for one's nearest and dearest to watch developments as they unfold and share in exciting family happenings, even when far away.
Glamour Photography Ideas
If one has a daughter, as she grows up she will no doubt want to be photographed looking her best in every picture taken of her. This is especially true of teenagers, who must look the part and always be in the height of fashion, with the right makeup and hair style, to compete with their peers. In her quest for the perfect photograph to post on a social networking site or to send to her proud grandparents and relatives, she may ask her parents for a session of glamour photographs to be taken by a professional photographer. As a parent, you will need to know what a glamour shoot, is in order to decide if it is appropriate for your daughter or not.
Equipment for Glamour Photography
At the outset, it must be made clear that there are two specific types of glamour photography. One is where a professional photographer takes pictures of the subject either in his or her studio or outdoors, and is able to make the photographs perfect in every way. This is done by using a variety of special cameras which the average man in the street has no access to because they are very expensive and need a vast knowledge of photography to be used in the best possible way, by the use of correct lighting to highlight the subject's best features and to shade out any less good aspects and the use of airbrushing to remove any unwanted parts of the photograph and to enhance the best parts. This is the type of glamour shoot which is most suitable for young girls and will prove to be a fun and exciting adventure.
The second type of glamour photo shoot is that which involves pictures being taken in alluring poses and attire, like lingerie, or even with some parts of the body being unclothed. The poses which the woman strikes in these photographs are often suggestive and may be used by the subject for a portfolio to take to modeling agencies and the like. Again, in these photographs the photographer will make use of his or her special photographic equipment and airbrushing to ensure that the photographs are indeed very glamorous.
Types of Glamour Photography
1. Indoor photoshoot
This type of photograph will more often than not be taken in the photographer's studio, where all the equipment needed is at hand; and any necessary props, like wind machines, chairs, stepladders and the like, are available. Should you prefer to have your photographs taken in the great outdoors, most good photographers will be willing to accede to your wishes and will have all the items needed to make the outdoor glamour shoot very successful. The photographer will need to bring along special light filters for his or her cameras to eliminate the glare caused by the sun, umbrella-like light reflectors and ultraviolet filters among the many other pieces of equipment which will be needed to create perfect pictures.
2. Private Property
The other side of glamour photography could be said to be a little more risk. This type of photograph will be taken of the woman wearing very skimpy clothing or lingerie, mostly unclothed or even nude. A really good glamour photographer will be able to take this type of photograph and make it look like a work of art, not something sleazy or dirty. Think of the great paintings of the world, of ladies in all states of undress, who have been the subjects of painters from the earliest times to the present day. There is nothing sordid about Sandro Botticelli's The Birth of Venus, his famous painting of a nude woman standing on a sea shell with her long hair maintaining her modesty. The same is the case with Edgar Degas' After the Bath, Woman Drying Her Neck. This is precisely the style of high class glamour photography that you should be aiming at, so that all elements of smut and dirt are excluded.
3. Mindful Poses
Glamour photography Boudoir is the French word for a woman's bedroom, sitting room or dressing room. It is also used for a particular style of glamour photography where the subject poses in a room which is specifically set up to look stylish and inviting. Most such photographs are taken with the woman lying on a bed, sitting in a dainty vanity chair or standing before a mirror so that the reflection can be captured on film. This type of photograph is highly sought after by modeling agencies, as it is indeed not easy to look one's best in these poses. Thus, any photographer one hires to do this type of glamour photography should be highly experienced in taking this type of picture, so that each and every frame taken shows the woman in the very best light and as being graceful and beautiful, as opposed to pictures which show distortions of the body by foreshortening it (by taking the picture at the incorrect angle) or by having shadows which mar the overall look of the shot.
Conclusion
Whichever type of glamour photography you choose, you must ensure that the photographer is highly qualified to do the work and that he or she has an unblemished reputation for being professional. If you are still not sure or are a bit worried about taking your clothes off in front of a person you do not know very well, take a friend with for moral support.