A lot of teenagers with some creative photography chops wonder how to get started with opening their own photography business. This means that it's possible to turn your hobby into a money-making venture. We have put together a few tips for success to help you find your foothold in professional photography
How To Start A Photography Business As A Teenager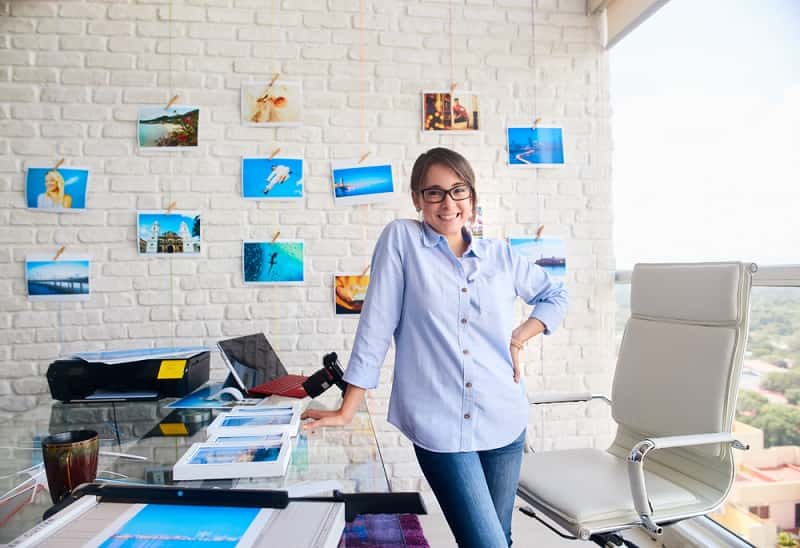 Considering that there are a bunch of other photographers out there, it means that you have to work a little harder as a teenager to set yourself apart from other photographers out there. Here's how to go about it:
1. Plan
Before you can get started on becoming a photographer, there are several ways you need to prepare. The main stages of planning are:
Come up with a business plan
Any successful business person will tell you how important it is to organize your thoughts on paper. That is where a business plan comes in handy. These important documents describe your business, create a road map for it, and help you figure out how to make the venture profitable. The business plan also breaks down things like cash flow and expenses and helps you to make a proper budget to deal with your competition.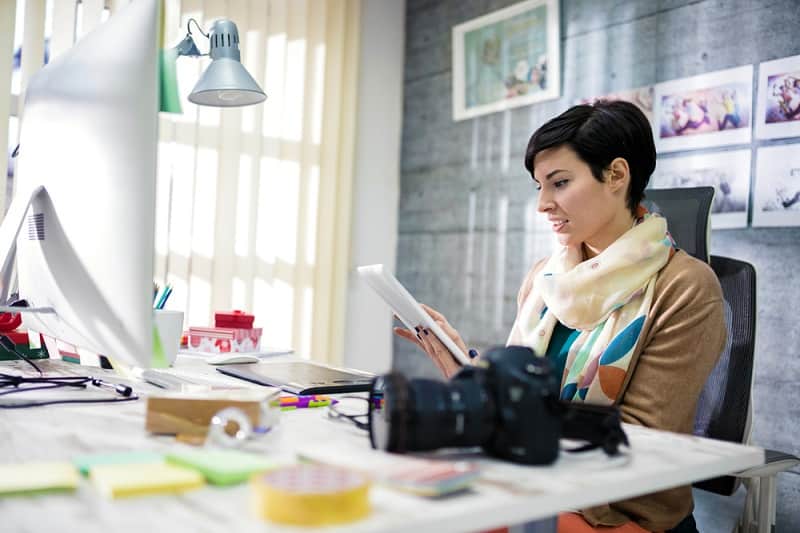 To make it in the world of photography and make a decent source of livelihood, you will need a very detailed business plan. Starting out right gets you out there much more quickly.
As part of planning, you'll need to calculate how much money you need to get the business up and running.
Apart from the equipment, you'll also need a business license, insurance, a business website, accounting software, and studio or office space. Renting a property will require you to pay monthly rent as well as other utilities.
Secure the start-up costs
If you don't already have enough money saved up, you may need to get a loan from the bank or ask for financial assistance from your friends and family. If the start-up money is a loan, you have to come up with a plan on how you'll pay it back.
Alternatively, you could decide to find another job until you have enough capital.
2. Get Photography Experience
You'll need a portfolio to demonstrate your potential customers what you can offer.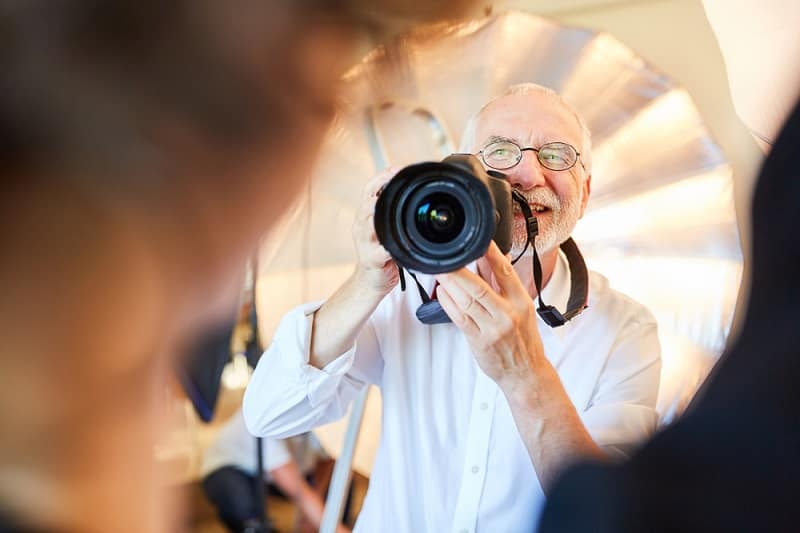 The best way to get some expertise in photography and build a portfolio is by working alongside an experienced photographer.
Make sure that you keep the portfolio updated so that it contains all your most-recent and most-relevant work.
3. Buy Camera Gear
As you're starting, you don't need to buy very expensive gear – you can always upgrade as you grow. However, it's important that you get back up equipment in case your "main" equipment breaks.
Some essential equipment that is important to start up a photography business include:
You may be an experienced photographer but it's close to impossible creating a professional career without a professional camera. Invest in a good quality camera and familiarize yourself with all its settings and features. You should also practice shooting from different angles to see which angles work best.
The best cameras in the market are Nikon and Canon.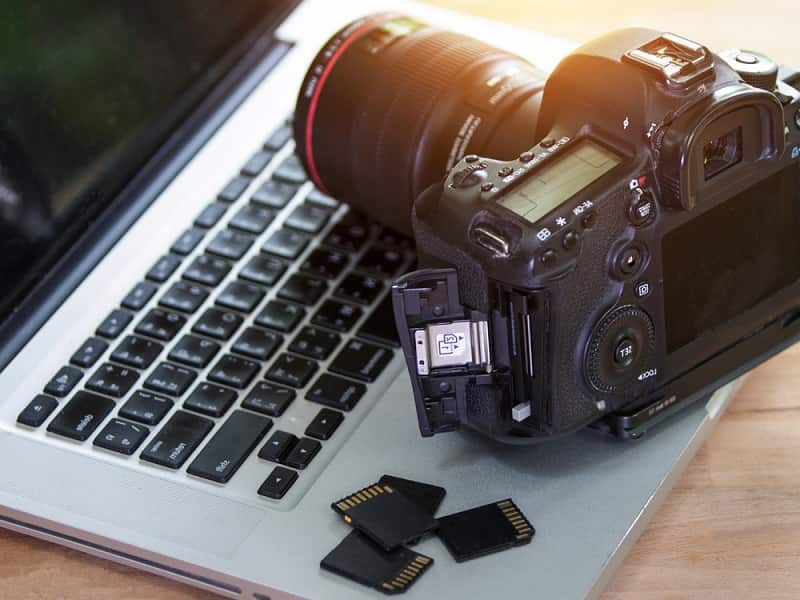 Cameras alone are not enough for high-quality photographs. You'll need lenses to help you focus on the objects. The more high-quality lenses you use, the more high-quality photos you'll get.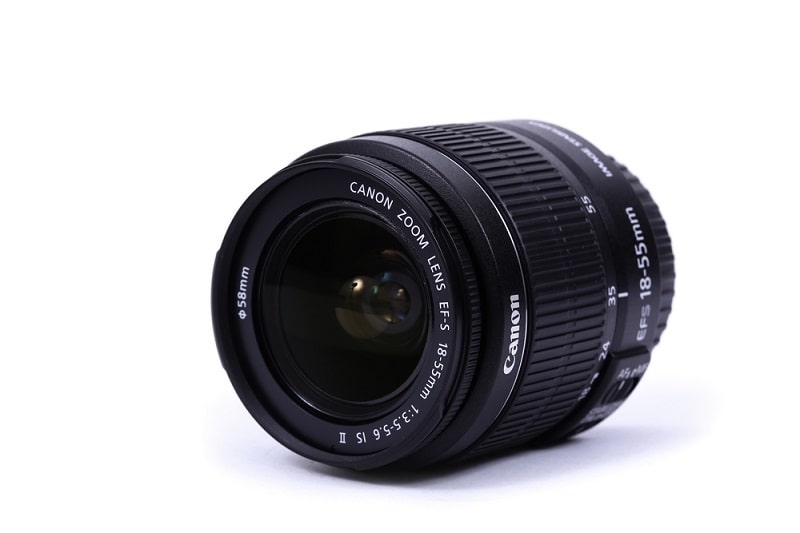 The background is very important in photography – if it matches and compliments the objects, it'll make them stand out. The best photo background has solid colors.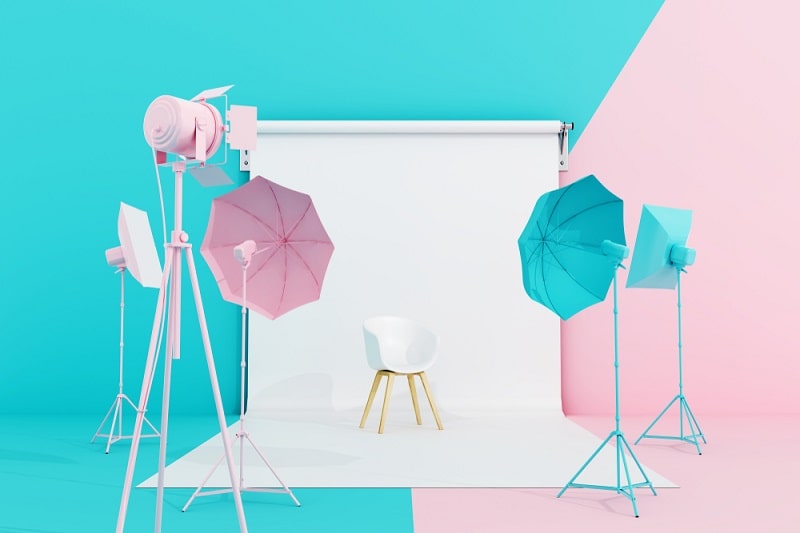 Proper lighting helps show the object in a better way. The good thing about lighting is that it's not as expensive as the cameras and lenses.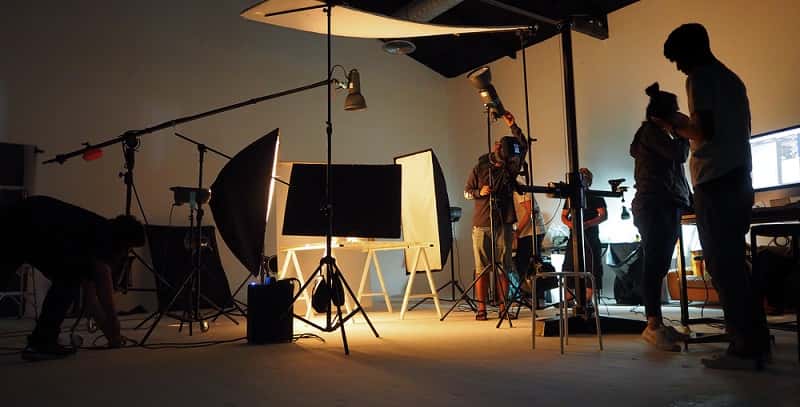 The reflector comes in handy when you need to get more light directed at the object. Reflectors are quite cheap, easily available, and light.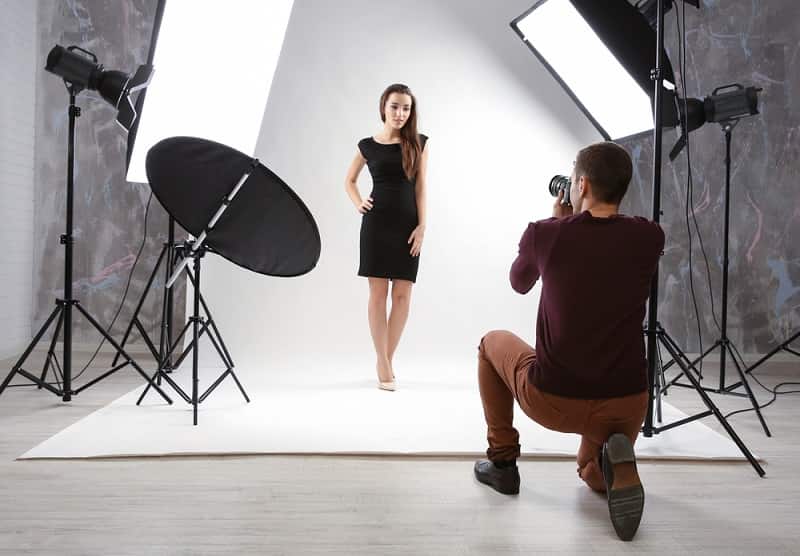 Tripods are also very important in photography. These help to give a still photo, giving you perfect shots in a short time.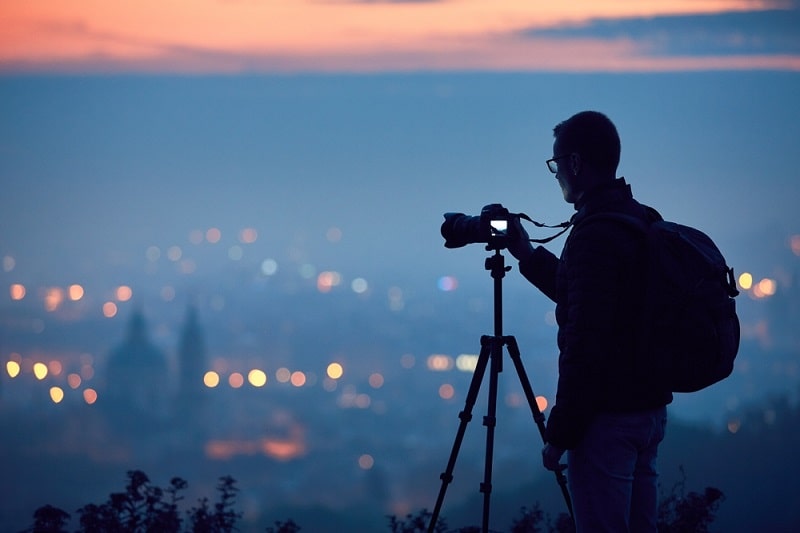 4. Create a website and social media pages
How do you market your business? The main ways you can market your photography business are:
You can either do this by yourself or find a professional to do it for you. Make sure that the website is user-friendly and has relevant content that engages the user.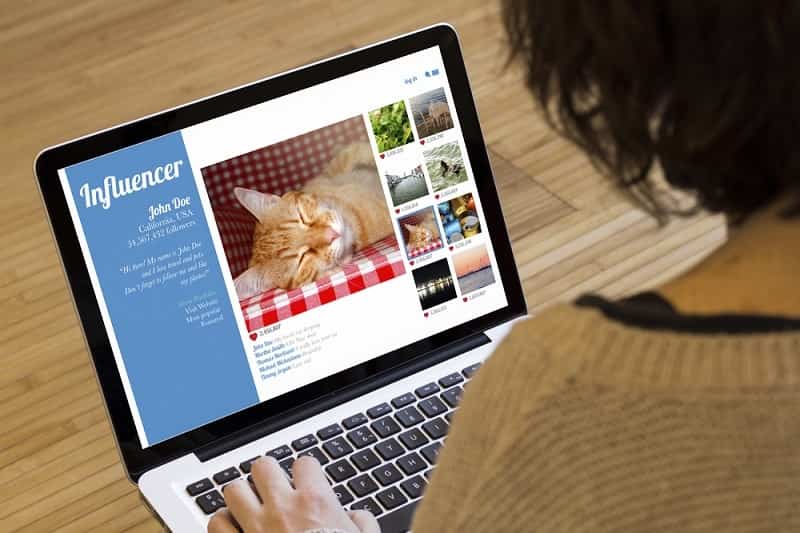 We are now living in a digital era where social media is used by many businesses as a way of marketing their products and services. Make sure that you have a page on Instagram, Facebook Twitter, LinkedIn, and even on Pinterest.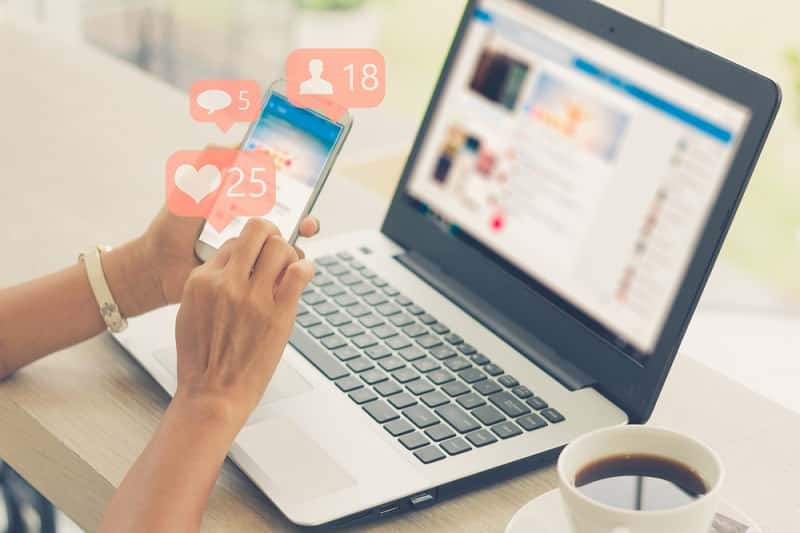 Post some of your best work on different social media platforms to get the attention and feedback of your customers.
You can also get clients through email marketing.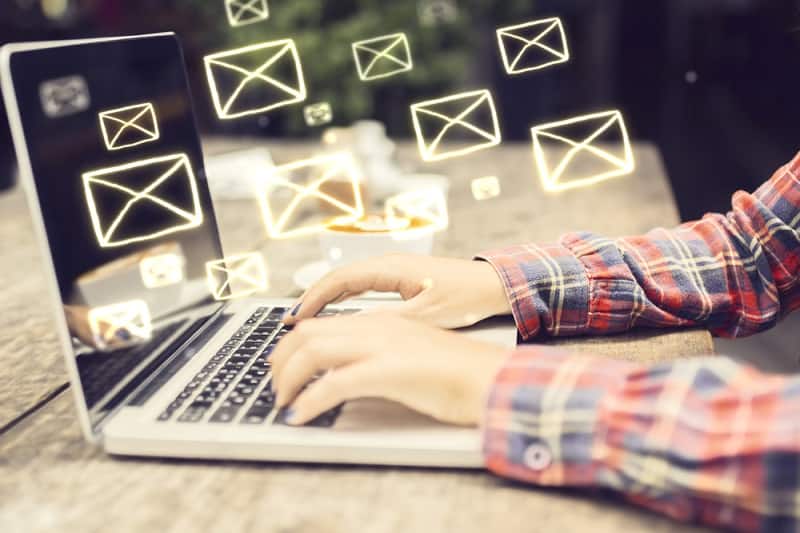 Build a network by targeting prospects who viewed your website or social media accounts. Networking is a very important aspect in the growth of any business. It's more like a web – it keeps spreading and growing from one place to another and from one person to another.
5. Get Started
Once you have everything ready, get started and keep the faith. As long as you remain determined and continue marketing your business well, it will continue experiencing a positive growth curve.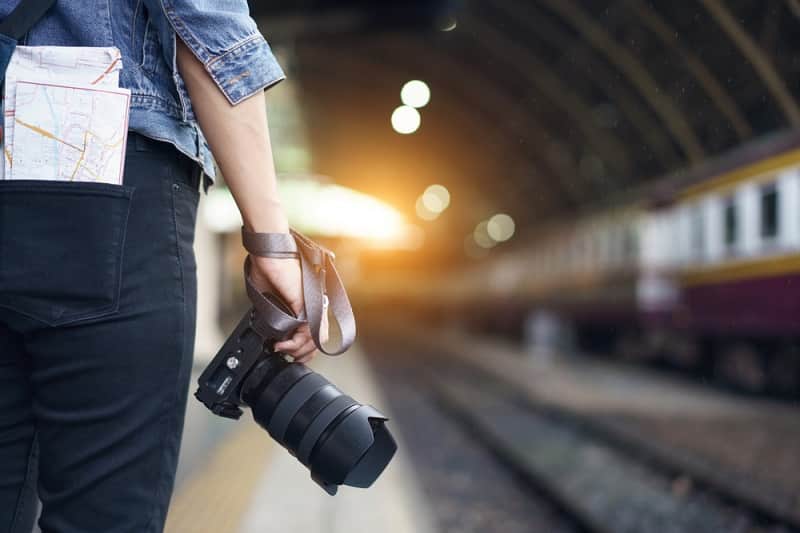 Lastly, you need to come into terms with the fact that your photography business will not be profitable overnight. It's probably going to take you a couple of months before you can break even and start making profits and start paying back your loans and other bills comfortably. If you can, continue working another job and quit only after your business has started generating enough money.
Conclusion
Starting any business is not as easy as people think. Especially when you set out on this entrepreneurial journey at such a young age, you have to be very determined, control your vulnerability, be patient, and apply the things we have discussed in this article. Photography is one profession that has lots of potential and so you can easily make it at any age and have a stable source of income.