If you are looking for a printer to go with your MacBook, welcome! You are at the right place. While there are numerous printers out there, it can be quite tricky to get one specifically for photos.
If you are a photographer, you know that the right color, vibrancy, contrast, and much more need to show on your prints, just as well as they do on your Mac.
For this to happen you need top-notch features for an optimal quality print, and we are here to help you find one. To buy the best photo printer for Mac , simply keep on reading.
You will find printers that are suitable and compatible with not just your Mac, but your other Apple products as well. Our list holds some of the top models from the market, all of which are suitable for photo printing.
Top Photo Printer for Mac by Editors
List Of Top 10 Printers For Mac
3. Epson Workforce Pro WF-3730
Comparison Chart For Top 10 Printers For Mac
Image

Product

Resolution (dpi)

Speed

Specialty Feature

Price

Canon Pixma MG3620
4800 x 1200
9.9 IPM black, 5.7 IPM color.
1200 x 2400dpi Scanning Resolution
Check Price
HP OfficeJet 5255
4800 x 1200
10 ppm black, 7 ppm color
35-page auto-document feederFax
Check Price
Epson Workforce Pro WF-3730
4800x2400
20 ppm (black) and 10 ISO ppm (color)
500-sheet capacity
Check Price
Canon PIXMA TR4520
4800 x 1200
8.8 IPM black, 4.4 IPM color.
FaxVoice printing
Check Price
Canon Pixma iP110
9600 x 2400
20 ppm black, 14 ppm color
50 pages auto-sheet feeder
Check Price
HP OfficeJet Pro 8025
4800 x 1200
20 ppm black, 10 ppm color
Input capacity 225 sheetsOutput capacity 60 sheets
Check Price
Canon Pixma Pro-100
4800 x 2400
51 seconds/A4 paper
8 Dye-based inks
Check Price
Canon Pixma iX6820
9600 x 2400
14 ppm black, 10 ppm color
Five Individual Ink Tank System
Check Price
HP OfficeJet Pro 8210
2400 x 1200
22 ppm black, 18 ppm color
Input capacity 250 sheetsOutput capacity 150 sheets
Check Price
Canon PIXMA TS6320
4800 x 1200
10 IPM
5 individual inks
Check Price
Best Photo Printers For Mac Reviews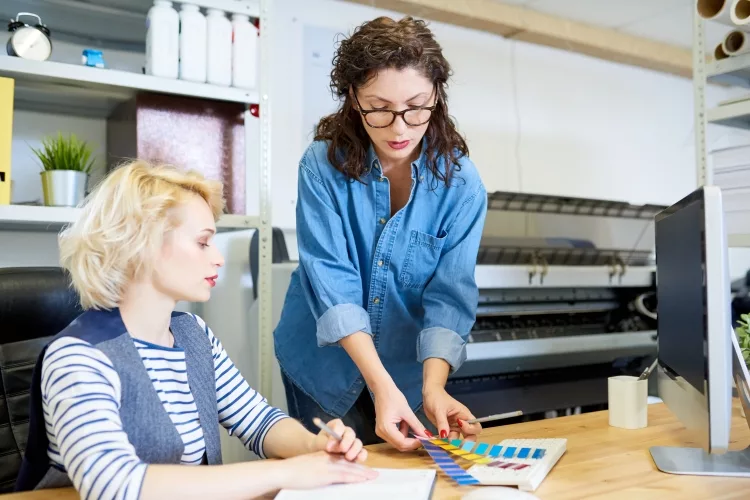 1. Canon Pixma MG3620 - Best Inkjet Photo Printer For Mac
If you want convenience and simplicity in your daily printing, then we suggest you take a look at the Pixma MG3620 from Canon. Renowned for their top-notch printers, this one from Canon is one of the top choices amongst the Inkjet printers.
We will start with the wireless printing. You can easily set up the wireless on this with a few clicks, and work on it from anywhere in your house. AirPrint is a given since this is for your MacBook, but that is not all.
It is also compatible with all your other mobile devices, tablets, and laptops and you can print, scan or copy through all of them. We doubt you will worry about storage since a Mac usually has a good one, but in case you need extra, you have the scan to cloud option on this printer.
On top of all this, to make mobile use easier you are given the Canon Print App for easier access. Lastly, the high resolution of 4800x1200 dpi ensures the prints are lifelike, while the high speed of 9.9 IPM for black and 5.7 IPM for color allows you to speed through your prints for a quick outcome.
Highlighted Features
Comes with a high scan resolution of 1200x2400 dpi
Has print speeds of 9.9 IPM (black) and 5.7 IPM (color)
Features auto two-sided print
Can be used with the Canon Print App
Features wireless and mobile printing
2. HP OfficeJet 5255 - Best All In One Photo Printer For Mac
We should all look for all-in-one printers nowadays. They are versatile, easy to use, and can be kept almost anywhere without being a burden. This HP OfficeJet 5255 is one of these printers.
It comes with a heap of features, all concentrated into one device. You have the print, copy, scan and even fax! We will take about the HP Smart App first that comes with this.
You can use this app on your phone, and control all your necessities from this one place. You can command your prints, print photos directly from sites like Facebook without any need to transfer, scan pages and email them directly, or even check up on your cartridge levels.
All of this access at the palm of your hands is what makes this a convenient device. Other factors that add to it include the 35 sheet auto feeder, to help you speed through work.
Leave it be and let the machine do the job, so you don't have to manually feed the papers. The touchscreen that makes navigation so much better than just buttons, auto two-sided printing that saves your paper and your time, and of course the print speeds.
Deadlines won't seem too hard anymore thanks to the 10 ppm for black and 7 ppm for color.
Highlighted Features
Can print, copy, scan and fax
Comes with two-sided printing
Features borderless printing for photos
Comes with an auto document feeder
Has a touchscreen for ease of navigation
3. Epson Workforce Pro WF-3730 - Best Color Printer For Mac
The Epson Workforce Pro WF-3730 is a good choice for you if you are looking for a photo printer for your studioor home office. Being an all-in-one printer, this can help you print, copy, scan as well as fax.
And if you are a photographer you know that these side features are just as useful as printing to your work! We say it is good for your home office because of the compact size that fits well into corners, and yet packs so many features.
The resolution for example is outstanding. You get a high dpi of 4800x2400. This can help you achieve clear photos, precise details, and beautiful gradients.
Not just that you also experience a good print speed of 20 ppm for monochrome and 10 ppm for color, so you can print your art projects right on time. Other mentionable features that make this a productive and efficient device include the 500 sheet capacity coming with two paper trays.
With this you can easily print on different media and envelopes using the same printer. Last of all you get a handful of connectivity options like USB Ethernet and Wi-Fi Direct.

Highlighted Features
Has print speeds of 20 ppm (black) and 10 ppm (color)
Has a whopping 500 sheet capacity
Comes with two different paper trays
Features up to 30% lower printing cost
4. Canon PIXMA TR4520 - Best Canon Photo Printer For Mac
Another gem from Canon, the PIXMA TR4520 is an ideal printer for your home. Being wireless you can have it placed anywhere in the home and yet have access.
If you are tech-savvy and like to control everything from your phone, this is a good choice for you. This printer is unique in the sense that it comes with a lot of apps to help you with all your tasks.
Let us start with the Canon Print App which lets you print photos directly from social media sites and cloud platforms. If you want an Instagram shot printed, this will let you do that directly.
Next you get the Easy PhotoPrint Editor App which can be used to create fun collages, calendars, and more, and then have them printed. The Message in Print App lets you put in fun messages and animations to your photos.
The last two include the AirPrint and the Mopria Print Service to let you print from both your Apple and Android devices.
Finally, you also have voice activation. Talk to Alexa and let her take care of your print jobs when you are not quite feeling up to it.
Highlighted Features
Canon Print App makes organization easier
PhotoPrint Editor App allows edits before print
Can print, copy, scan and fax
Features print speeds of 8.8 IPM (black) and 4.4 IPM (color)
5. Canon Pixma IP110 - Best Wireless Photo Printer For Mac
Although there were a few wireless models in this list, we call this the finest because of its size. We recommend this to those who are always on the move with their Mac, and need a printing buddy by the side.
Small and compact enough to through in your laptop bag, this is one powerful printer that you should not underestimate due to its size. We say this because you get to experience a very high resolution of 9600 x 2400 dpi, which you don't always get, even with its larger counterparts.
You can be ensured that regardless of size, the print quality will be top-notch and your photos will come out bright and vibrant just like you want.
Lastly we want to give a shout out to the 5 color separate print head and ink tank which lets you replace only the color you have run out of. You waste less ink this way and fewer replacements cost you less overall as well.
The only limitation on this is the size, where you can only print up to 8.5 x 11 inches. But we expect that you buy this for mobility. And given its portability, this is a pretty good print size to have.
Highlighted Features
Comes with a 50-page auto sheet feeder
Has a high resolution of 9600 x 2400 dpi
Can print up to a size of 8.5 x 11 inch
5 color separate print head ink tanks
Easy Photo Print+ lets you edit before print
How To Choose The Right Photo Printer For Mac
Resolution
If you want to buy the best photo printer for MacBook, resolution should be your first step. After all, the quality of your prints depend on this.
Most printers today come with good resolutions that you can easily work with. But sometimes you need more than good, you need the finest in the market.
For these choices between resolutions, look to the dots per inch or dpi given in the product specifications. The higher the Dpi value, the better your print results will be.
Productivity
This boils down to a lot of features, all of which work to make your work more productive. Some of these might not apply to photos specifically, but it is always great to have more features for multi-purposes.
A lot of printers today are all-in-one. They can copy, scan, and sometimes even fax all from the same device. This can be very helpful if you work in an office space.
Next comes the auto duplex. This lets you print on both sides of a paper at once. Granted you will not do this for photos, but might for photo descriptions and documents, and it will simply speed up your work.
Connectivity
Connectivity becomes more and more important as time passes. This is because we use more and more devices to work. The more options you have, the lesser time you need to work.
You should look for Wi-Fi, Ethernet, Mobile printing, and of course AirPrint for your MacBook.
You should also check to see if you can scan to your desired Cloud Storage, which can help save time and space.
Speed
Last but not least, speed plays a big part in every machine, and it does so here as well. If you print photos for work, this is a very important feature as a slow speed can hamper your work pace.
Even if you print at home, you would need an at least decent speed to get you through.
This can be found as pages per minute or ppm in the specifications section of products. The higher the ppm you can go for, the better for you.
Final Word
As a photographer, printing convenience is a primary need, and we understand that. Which is why we want to help you find the best photo printers for Mac .
These will connect easily to your laptop, iPhone, or iPad, so you can easily print out photos as you like. They also come with some of the top features which will help you get lab-like print results right at your home.
Although every printer on this list is just as suitable for photo printing, they come with little differences, which you can find in the chart and the highlights section to further improve your choice of product.
Related Posts
Buy them at Walmart, Etsy, eBay (quality guaranteed)
Canon TS8320 All In One Wireless Color Printer For Home | Copier | Scanner | Inkjet - Walmart, Etsy, eBay
Canon TS8320 All In One Wireless Color Printer, Copier, Scanner, Home Inkjet Printerwith - Walmart, Etsy, Ebay
Workforce WF-110 Wireless Mobile Printer - Walmart, Etsy, eBay
Canon PIXMA TR150 Wireless Mobile Printer with Airprint and Cloud Compatible, Black - Walmart, Etsy, Ebay
Canon TS6320 All-In-One Wireless Color Printer with Copier, Scanner and Mobile Printing, - Walmart, Etsy, eBay
Canon Pixma TS6320 Wireless All-In-One Photo Printer with Copier, Scanner and Mobile - Walmart, Etsy, eBay
Canon imagePROGRAF PRO-300 Wireless Color Wide-Format Printer, Prints up to 13"X 19", - Walmart, Etsy, Ebay
Epson SureColor P5000 Standard Edition 17 in. Wide-Format Inkjet Printer - Walmart, Etsy, eBay
Epson Workforce WF-2830 All-in-One Wireless Color Printer with Scanner, Copier and Fax - Walmart, Etsy, eBay
Epson Expression Premium EcoTank Wireless 5-Color All-in-One Supertank Printer with - Walmart, Etsy, eBay
Canon® PIXMA™ G3260 Wireless Color All-in-One Printer, Black - Walmart, Etsy, eBay
Xerox WorkCentre 6515/DNI Color Multifunction Printer, Amazon Dash Replenishment Ready - Walmart, Etsy, Ebay
1. Canon Pixma MG3620 - Walmart, Etsy, Ebay
2. HP OfficeJet 5255 - Walmart, Etsy, Ebay
3. Epson Workforce Pro WF-3730 - Walmart, Etsy, eBay
4. Canon PIXMA TR4520 - Walmart, Etsy, eBay
5. Canon Pixma iP110 - Walmart, Etsy, Ebay
6. HP OfficeJet Pro 8025 - Walmart, Etsy, eBay
7. Canon Pixma Pro-100 - Walmart, Etsy, eBay
8. Canon Pixma iX6820 - Walmart, Etsy, eBay
9. HP OfficeJet Pro 8210 - Walmart, Etsy, Ebay
10. Canon PIXMA TS6320 - Walmart, Etsy, eBay